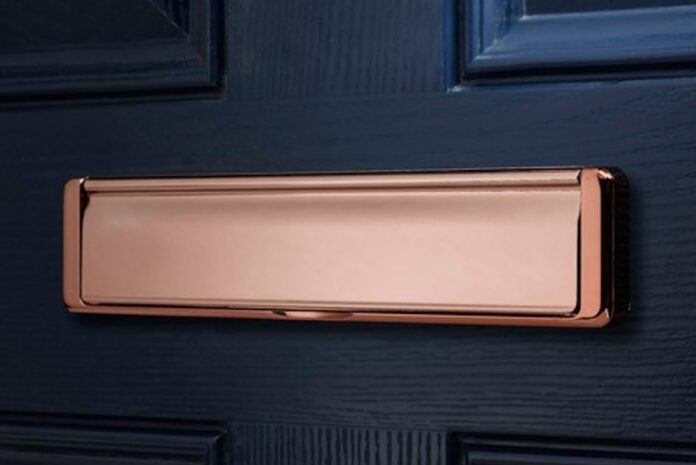 Derbyshire-based Ashfen Windows and Doors has chosen ERA, one of the UK's leading home security and fenestration component providers, as its hardware supplier for decorative furniture. Founded by Nick Ashford in 2021, after the acquisition of Midlands Glass Company, Ashfen Windows and Doors manufactures a diverse range of high-quality windows and doors, for both trade professionals and homeowners.
As part of its commitment to manufacturing excellence, Ashfen Windows and Doors has selected ERA's high-quality Fab and Fix suited hardware for its extensive PVC-U and composite offering. This includes the Fab and Fix Connoisseur inline window handle, the bull ring door knocker, the Balmoral inline door handle and the Nu Mail letterplate, which delivers first-class quality, performance and aesthetics.
Nick Ashford, founding director of Ashfen Windows and Doors, said: "With over 20 years' experience in the building trade, we understand the importance of supplying products that offer the highest standards of durability and longevity. Our new partnership with ERA demonstrates our dedication to providing customers with the very best, as Fab and Fix hardware is renowned throughout the industry for delivering unrivalled functionality and visual appeal."
For over 30 years, Fab and Fix has continued to set the standard for both style and substance. The comprehensive offering of hardware is available in over 13 unique Hardex patented finishes, which are all supplied with a 10-year function, finish and security guarantee, and have undergone over 1000 hours of prohesion testing.
This includes the stylish Hardex Rose, which offers a contemporary metallic finish that can be applied across both window and door furniture. The Hardex Rose range has quickly become a popular choice for industry professionals and homeowners alike.
Ann-Marie Lees, ERA's sales executive, said: "We are looking forward to working closely with Ashfen Windows and Doors to introduce them to our diverse range of hardware solutions, and develop a longstanding relationship that is founded upon our shared commitment to product quality and customer service excellence." For more information about ERA's diverse portfolio of Fab and Fix decorative furniture and hardware, visit eraeverywhere.com or contact the sales team by calling 01922 490 000 or emailing info@eraeverywhere.com.