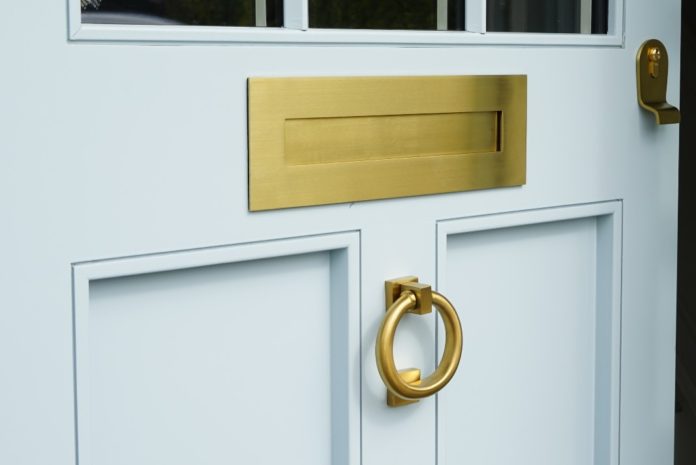 The Cornwall-based hardware manufacturer, designer and distributor, Coastal, has launched a new ring door knocker, the DKB200. The product is made from solid, 316 marine-grade stainless steel and is available in five finishes.
Coastal's DKB200 ring door knocker is from the business' BLU hardware range. The fact that it is manufactured from high-quality 316 marine-grade stainless steel gives it the best corrosion resistance possible, the company claims. "Whether you're fitting the DKB200 to a door on a property near the coast, or a door made from acidic timber such as oak or Accoya, you can rest assured you're fitting the best door knocker to withstand the elements and give perfect peace of mind for many years to come," said Neil Jones, Coastal's marketing manager,
Neil added: "Door knockers are much more than a way of gaining the attention of those inside the property! Like the front entrance door of a property, the door knocker can make a whole style statement on its own. Fitting the right style of knocker can make a front door stand out from the other properties on the street, but this is not just down to the style of the door knocker, it also depends on the materials used."
Available in five popular finishes, the DKB200 ring door knocker can be suited to a wide range of entrance doors, 'whatever the colour'. Though the product's design is classic, the finishes are a mix of contemporary and traditional, adding elegance and style, Coastal claims.
As the DKB200 is part of Coastal's suited range of BLU door and window hardware, it can be combined with letterplates, centre door knobs, cylinder pulls, door handles and escutcheons – giving that 'perfect suited hardware' finish that homeowners' love for their front door, according to Coastal. View the DKB200 316 marine-grade stainless steel door knocker on Coastal's website, www.coastal-group.com. For further information, email sales@coastal-group.com or call 01726 871 025.