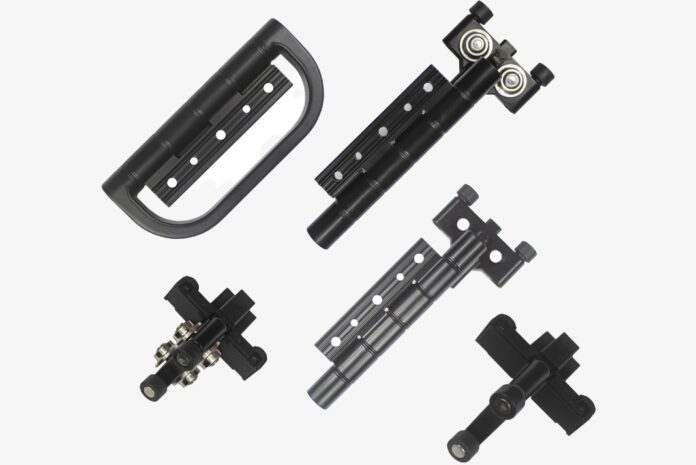 "While there is talk of an improving economy, the UK is still battling skyrocketing energy bills, fuel hikes and inflation – and the effects are trickling into every level of the industry," according to a representative of AT Precision. "Fabricators in particular are increasingly looking for ways to cut costs without compromising on quality."
It's why many choose to buy all their profile and hardware from one source. After all, this is surely the quickest and most convenient way to go about things – right? Not according to Michael Hewitt, AT Precision's sales director.
With a manufacturing facility in Durham, the aluminium bi-fold hardware supplier manufactures the Everglide range of bi-fold components such as rollers, guides and hinges, as well as the Everseal range of high-quality gaskets. The business also specialises in security hardware, PVC infill extrusions and aluminium profile for bi-folds. As all products are manufactured in-house, AT Precision can offer products at a significantly lower price compared to systems companies, they say.
"When fabricators come directly to us for their hardware needs, they're avoiding the high prices offered by systems companies, essentially cutting out the middle man and saving themselves thousands of pounds a year," Michael explained. "It's a simple equation. An aluminium fabricator making 10 bi-folds per week, for example, could save up to £100 per bi-fold by coming directly to AT Precision for their hardware – that's £1,000 a week, or £200,000 over four years – which, in today's market, certainly goes a long way.
"During a difficult financial period, fabricators are increasingly looking for reliable suppliers that will not only deliver quality products but will deliver them on time and at an affordable price. At AT Precision, we've carefully planned ahead and found a way to deliver all these benefits, ensuring our valued customers across the UK always have the best quality products on offer, enabling them to get ahead of what is a very tough competition." Read more about the products at atprecision.co.uk.