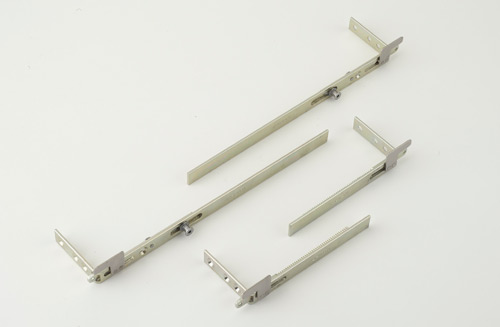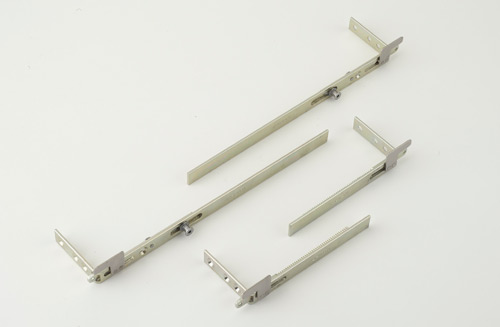 Kenrick has launched a range of locking systems to enable flush sash windows to be positively held in the 'night-vent' position.
The flush sash night-vent shootbolt has been developed by Kenrick to overcome the common problem associated with some flush sash windows – a restrictive Euro groove position which doesn't provide enough room to accommodate the double keep on the shootbolt.
Steve Williams, sales director at Kenrick, explained: "Many of our customers have been frustrated because they couldn't offer a night-vent option on a flush sash without sacrificing the external gasket on their windows. This meant that a flush sash window was either completely locked of left open and unsecured with no middle ground.
"We set about developing a solution to eradicate this problem and ultimately give the end user greater flexibility in their locking options. The end result is a unique range of night vent shootbolts, which incorporate specially designed extensions to seamlessly provide a positive night vent facility on a flush sash profile.
"The feedback from our customers has been terrific and they are delighted to now be able to offer the same security features on a flush sash window that come as standard on other window systems."
The newly developed extensions are compatible with the existing gear box options on three of Kenrick's top-selling locking systems – Excalibur, Centurion and Centurion Fast Fit. Durable and reliable, these three multi-point locking systems are said to benefit from stainless steel shootbolts and a robust unhanded die-cast gearbox. PAS 24 accredited, they offer rapid installation for the installer whilst providing ultimate security for the homeowner.
The flush sash night-vent shootbolt comes in four sizes – 240-370mm, 370-620mm, 620-890mm and 890-1155mm – to suit varying window sizes. Keeps are currently available for both Liniar and Halo flush sash windows with more profiles in the pipeline.
It has been function tested to 100,000 full cycles (open/close, lock/unlock) and also exceeds the requirements of BS EN 1670: 2007 Grade 4 (severe) rating for salt spray corrosion resistance.