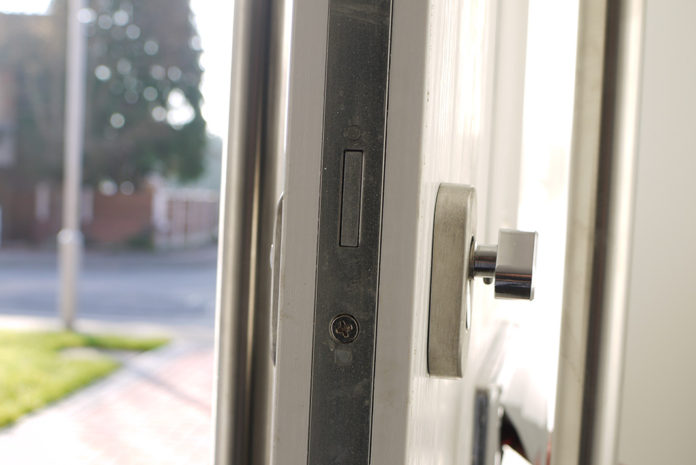 Hardware manufacturer UAP has launched the Fullex Kinetica+ K4, describing it as a state of the art locking system combining advanced, patented features to deliver "one of the most secure 3* cylinder locks ever produced". Building on the credentials of the Fullex Kinetica locking range, Kinetica+ K4 reportedly breaks new ground in security hardware by combining a standard 3* cylinder lock profile with multiple intricate design features, delivering a lock that is easy to install but virtually impossible to bypass.
Rigorously tested both in-house and by a third party testing house as part of the product development process, the new lock has defeated the newest methods of gaining entry developed by locksmiths. It is Secured by Design, British Kitemarked and Sold Secure Diamond Standard.
David Jennings, UAP's CEO, said: "We wanted to develop a best-in-class locking system that will set a new benchmark for the sector, providing homeowners with complete peace of mind while offering door manufacturers, contractors and locksmiths an easy-to-install product at a very competitive price point from a brand they trust. By combining multiple patented technologies engineered by our design team and working with established manufacturing partners to produce the locks to our strict quality assurance standards, we have achieved those goals with the Fullex Kinetica+ K4."
Each Kinetica+ K4 lock will be supplied with three Bio+ keys; a completely new concept in keys developed by UAP to protect end users against bacteria and viruses. While the blade of key is fabricated from conventional metal, the coloured plastic bow has been treated with an additive proven to kill a variety of viruses and pathogens, including MRSA, fungal colonies and COV-SARS-2 (the most recent coronavirus). This innovative feature provides permanent protection against the risk of infection from handling keys.
Martin Pink, of Rapid Locksmith, said: "I found the Kinetica+ K4 locking system very easy to fit and virtually impossible to penetrate once installed. It provides the quality and ease of installation I have come to expect from UAP's products and the Fullex range but raises the bar when it comes to combining security features for robust performance. I am very surprised that it is possible to purchase a lock of this quality with so many features at this price."