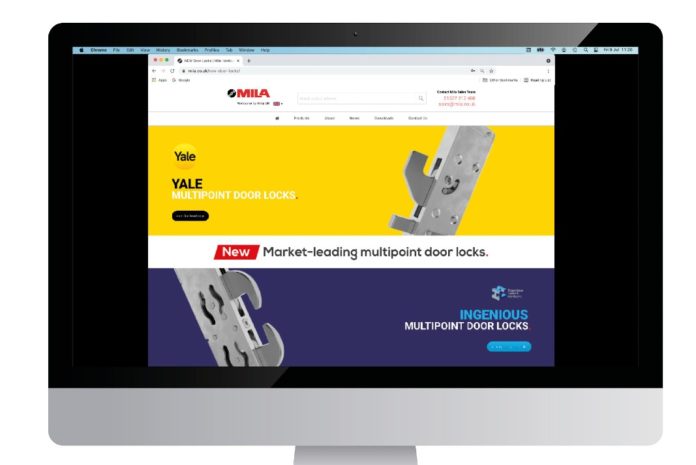 Ingenious door locks are now available from hardware supplier Mila. Information about the new products, including the Lock Block, is available online at mila.co.uk/new-door-locks.
Richard Gyde, Mila's managing director, said: "Despite the fact that Mila supplies hardware from some of the biggest names in the industry including Yale, Siegenia, Axor and Spilka, we would certainly describe ourselves as a 'branded house' and not as a 'house of brands'. It's an important distinction for customers and stems from the fact that, on average, we only add a new brand to our product portfolio once every couple of years. Even then, we only choose brands which align closely with our own business, in terms of innovation and quality, and which fill what we see as being gaps in our product line up. We choose our partners very carefully because we know that our reputation rests so heavily on theirs.
"It's big news, then, that this month, Mila is joining forces with Ingenious Locks, for the first time, to begin supplying the Ingenious range of multipoint door locks for aluminium, PVC-U and composite doors. Ingenious products will sit alongside the Yale locks we already supply, and add a significant new dimension to our offering.
"There's lots of talk about synergy in the hardware market but, in this case, it's a pretty fair description of the relationship which exists between Mila and Ingenious, given that Stuart Carpenter, Ingenious' technical director, was once the technical director here at Mila. Both our businesses are focused on developing products with real USPs, where the emphasis is on quality, durability and ease of installation.
"The Ingenious range, which will be stocked by Mila, includes single-hook Professional door locks, Autofire latches, and clever Duplex locks, which are the only ones in the UK to feature this type of hook locking mechanism. All are already well proven in the UK market, and all are Secured by Design accredited.
"Together, I think these enhanced security products bring a new dimension to our lock range and sit comfortably alongside the Yale locks we already offer to fabricators – broadening the choice and ensuring that we can justifiably claim to have the right product for every application." Click here for more product information.