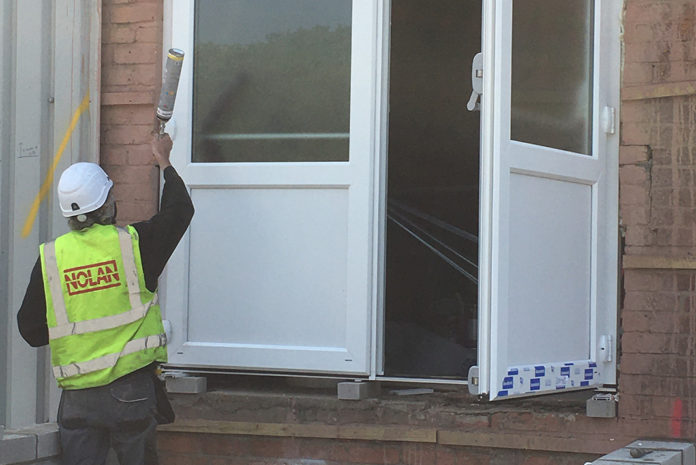 When Nolan uPVC received an urgent order for 14 sets of emergency exit doors for the new Swansea Nightingale Hospital, the company says that it knew that it would be able to meet the deadline due to its close relationships with its suppliers, including hardware company VBH.
VBH supplied the 14 sets of gear, comprising greenteQ anti-panic hardware and Sigma door hinges from stock within 48 hours. The order was shipped directly from the company's Kent headquarters, which has remained open with a skeleton staff and reduced working days to provide products for emergency contracts such as this.
Nolan was able to manufacture the doors and have them on site within six days.
The hospital has been constructed within the disused 11,000m² Swansea Bay Studios building and will initially provide beds for 500 COVID patients, with another 350 being added in the coming weeks.