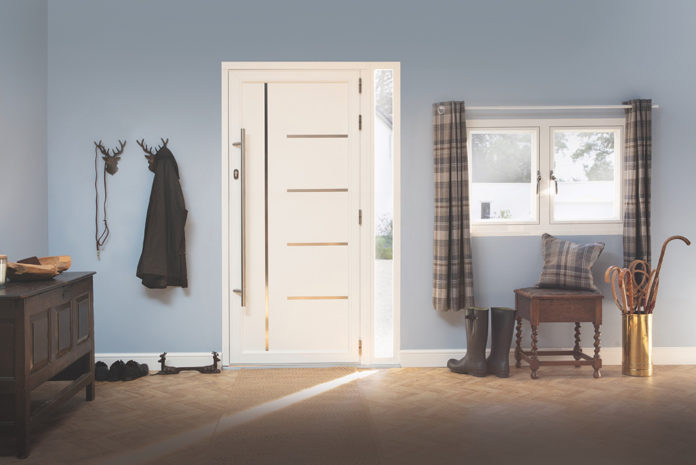 Origin Global is said to be well-known for making bespoke doors from premium grade aluminium, offering a 'flawless finish' which is guaranteed for 20 years. Brisant-Secure's lock, Ultion WXM, is a 3 Star Plus lock, including additional molybdenum, an alloy that is said to be stronger than iron.
Based in the UK, both Origin and Brisant offer a product that has the Secured by Design endorsement. Keeping the homeowner at the heart of decision-making process is said to be central to Origin's and Brisant's principles. They are both owner run businesses, meaning they can respond quickly to customer needs.
Brisant says that Ultion WXM has been created as the lock that is 'at the top of its game' for quality, durability and performance. Research has shown that over 85% of door buyers say security is the most important factor when buying a door and they're prepared to pay for high performance and build quality.
Ben Brocklesby, sales and marketing director of Origin Global said: "This new partnership between Brisant and ourselves offers our customers the some of the most secure doors on the market."
Nick Dutton, CEO of Brisant-Secure, added: "Brisant keeps the customer at the heart of its innovation and design and Ultion WXM is leading the way in providing security against snapping, drilling and picking beyond the 3 Star standard."