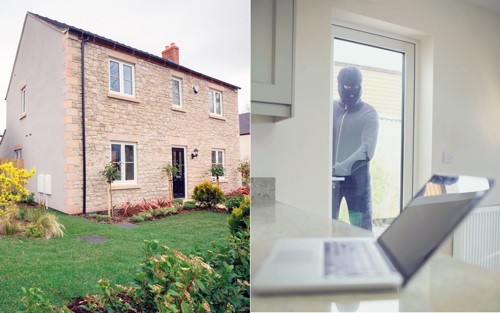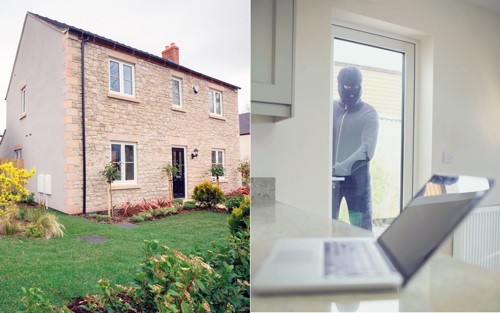 Eurocell, the UK manufacturer, distributor and recycler of fenestration and roofline products, is highlighting new security regulations affecting the new build sector, which could cause installers to 'unwittingly fall foul of the law'.
From 1 October, all new-build projects will be closed to contractors sourcing, or fabricators manufacturing, doors and windows that do not meet the requirements of PAS 24. The latest addition to the Building Regulations – Approved Document Q (AD Q) applies to all new-build projects that gain planning permission on or after October 2015 and affects any doors and windows that provide access to the dwelling.
"We're in favour of any initiative that improves security, but we're concerned that some trade installers might unwittingly fall foul of the law by using doorsets and windows that do not meet the latest requirements," commented Ian Kernaghan, product manager at Eurocell.
These more rigorous rules will apply to any door or window that could provide a means of entry so they affect all residential, patio, French, bi-fold and communal doors. If there is an interconnecting door between the garage and the main property then either the garage doors or the interconnecting door must meet AD Q, as must ground floor or other easily accessible windows (such as rooflights).
The four main changes that trade installers must remember when ordering or specifying doors to be used in a new dwelling are:
All door-sets need to meet the requirements of PAS 24:2014; other comparable standards can all be applied such as STS 204, LPS 1175, and LPS 2081.
All letter plates will need to be a maximum of 260mm x 40mm and will need to be designed to hinder any attempt to remove keys by hand or using a stick and hook.
All main doors will need a door viewer unless there is clear glass within the door or a window sited next to the door-set.
Primary door-sets (mainly front doors) will need a door chain or door limiter.
The new regulations introduced by AD Q will close the new build sector to non-PAS 24 fabricators, though in most cases and this is certainly the case with Eurocell, there will be test data on the door and window systems in existence that can demonstrate compliance. For instance, the systems supplier may have PAS 24 test data that would enable the fabricator to cascade the specification in order to meet the standard, provided there is no deviation from the components listed in the certificate.
Many of the larger fabricators of windows and doors will of course have their own PAS 24 data, which they can use in its entirety to demonstrate compliance.
Ian continued: "We whole-heartedly welcome this because it raises standards of security for doors and ground floor windows across the whole industry, effectively making sub-standard products illegal for new houses. As a reputable manufacturer who sees thousands of our products go into new homes every year, we recognise the importance of these high standards – and are grateful that everyone buying a house in the future will enjoy this benefit."