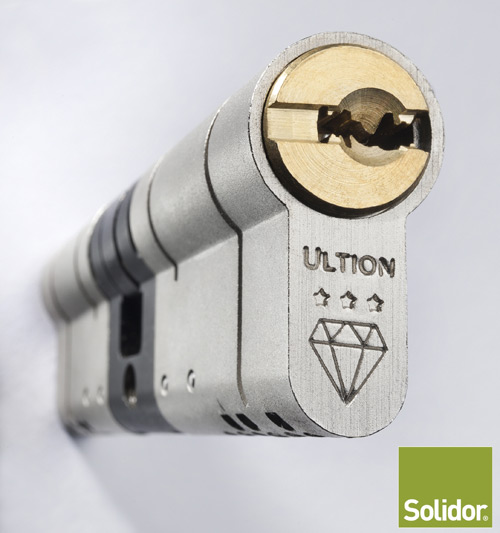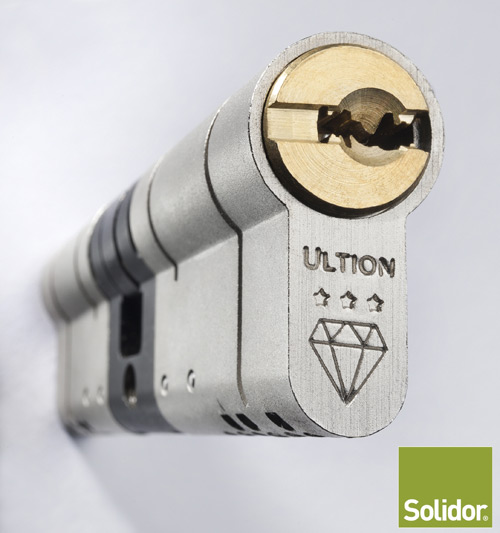 Solidor says it has taken a 'big step' forward to improve the security of its composite doors with the adoption of the new Ultion 3 star cylinder from Brisant-Secure.
The new Ultion cylinder is reportedly just one of two to have achieved the Sold Secure Diamond standard from the Master Locksmiths Association (MLA).
Having been subjected to a 'real life' security test operated by the MLA, the Ultion 3 star cylinder is said to provide 'all the functionality of a cylinder guarded lock, without the additional cost'.
Steve Stewart, managing director of Brisant-Secure, commented: "It's re-assuring to know that forward thinking companies such as Solidor value the importance of having the very best security features in their doors. With the Ultion lock they can now offer the consumer the most secure composite door in the market, not to mention the best looking!"
Joe Martoccia, MD of Solidor Group, said: "Yet again we're announcing an industry first with the adoption of the Ultion lock. It's providing our network partners with a major sales differential and one that can yield increased margins, while at the same time satisfying consumer demand for better security."