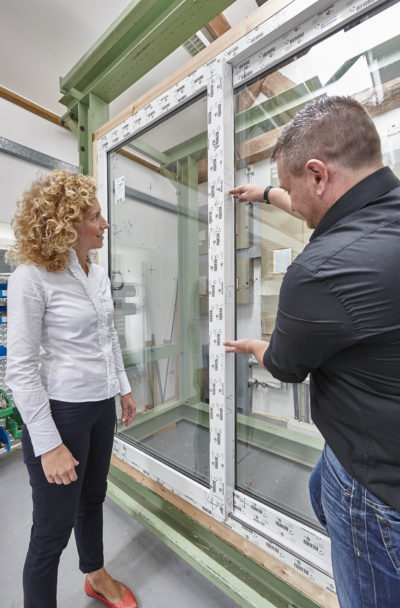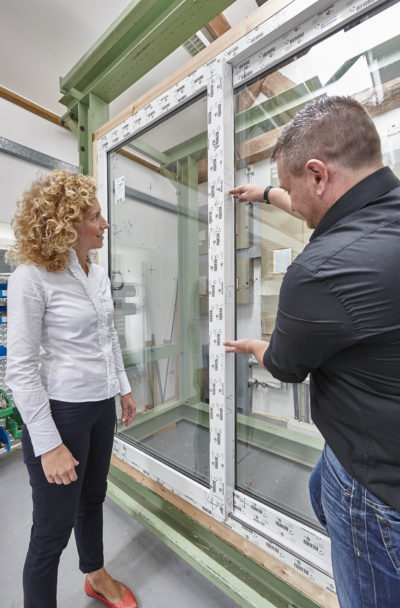 The enhanced security version of Rehau's new Agila sliding door has achieved PAS24: 2016 accreditation, making it a suitable choice for installers in the new build sector looking for 'a stylish door to satisfy the requirements of Document Q'.
The Agila sliding door is the first Rehau product in the UK to be supplied with bespoke Rehau branded hardware, giving customers the opportunity to offer a complete Rehau door solution for the first time.
There are two hardware options available within Agila – 'standard' and 'enhanced security'. The standard level option with six point locking meets the demands of the volume market, while the PAS24: 2016 'enhanced security' option with 12 point locking and additional corner hooks can even achieve Secured by Design certification if required and offers end consumers the option of a 10 year guarantee.
According to Rehau, what makes its enhanced security option really stand out is the fact that a single Agila sliding door passed all three elements of the PAS24 test – mechanical loading, hard and soft body impact and manual intervention, rather than different doors being submitted for each element as is sometimes the case.
Product manager, Clare Higgins, explained the significance of this: "Achieving PAS24 accreditation with a single door really does show just how well the whole installation would actually perform under a sustained attack. Even more significantly maybe, we achieved it without the need for additional top or bottom dead bolts at the interlock, making our enhanced security option a really cost effective choice."
Rehau's Agila door is said to have made a 'big impact' when it was previewed at The FIT Show and according to Rehau, customers liked the contemporary aesthetics and the fact that it can be used to produce up to six pane configurations for the growing sliding door market.
It has the benefit of large maximum sizes (up to 2.4m high and sash widths up to 2m) and, with a triple track option for openings of almost 6m, it allows a maximum amount of light into the room and ultimate panoramic views.
The Agila door is being offered in white and a range of laminate options including rosewood, golden oak, smooth slate grey, anthracite grey and black/brown. Other woodgrain and solid colour laminate options are available to order.
Trade fabricators, Climatec and Polyframe, have just started manufacturing the Agila sliding doors, and a number of other companies are lined up ready to join them, so installers will have a choice of suppliers across the UK.