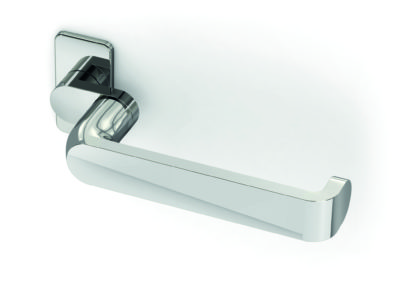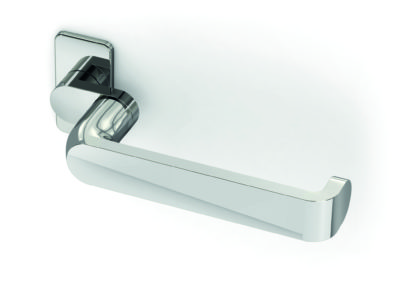 Bristol fabricator, The Window Outlet, has expanded its aluminium selection with the introduction of the new 'state-of-the-art' Purity door handles from Reynaers.
Conceived by Italian designer, Leo De Carlo, Purity reportedly takes inspiration from his home city of Venice in its 'innovative and minimalist' design. The hypoallergenic door handle is crafted from a recently developed, highly durable alloy called PURA, and coated using the BIOV (Bioecologic Ion Overlay) coating process. This means that it doesn't use galvanic chrome like traditional coating methods and therefore, doesn't create toxic waste, making Purity handles environmentally friendly to produce and 100% recyclable.
Clive Uppington, Window Outlet sales director, commented: "Aluminium has boomed in popularity thanks to its ability to balance sleek, elegant looks with world-class performance – and as these stunning new handles from Reynaers prove, that's not limited to just the core window and door products themselves. With Purity, we're delighted to be able to offer a premium handle product suitable for use on the most high-end doors."
The Purity door handle can be found on Reynaers bi-folding doors and lift and slide patio doors, manufactured and supplied by The Window Outlet. They are available in a range of colours including black, white, gold and even Belgian chocolate.
Claiming to offer a '24-hour quote turnaround and quick lead times on all aluminium products', The Window Outlet says it is 'rapidly approaching the £2M turnover mark' after only two years in business and has also been awarded 'Start-up of the Year' at the Business Leader Awards 2016.
The company supplies installers across the South West of England and beyond.