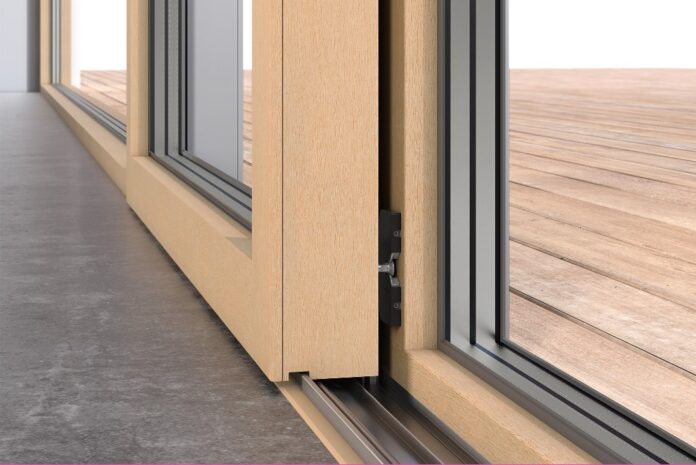 Carl F Groupco, a major stockist of Roto hardware, has reported increasing demand from fabricators for the innovative Patio Inowa sliding door hardware system. Launched in the hardware distributor's range in 2020, the sliding door system has gathered momentum thanks to its enhanced functionality and security options.
Julie Warner, Carl F Groupco's Roto product manager, said: "There has been a significant increase in interest from fabricators for the Roto Patio Inowa range in the last six months, partly due to Aluplast launching their Smart-Slide door, which features the hardware. Inowa is particularly popular for new-build installations, as the system meets many stringent regulations, namely the rain and air impermeability test to BS EN 13126-17 and the ability to achieve PAS 24 security.
"As with all Roto hardware, the Inowa is also supplied with grade five corrosion resistance as standard, which assists with its suitability for coastal and high-rise installations." Innovating sliding door hardware with the Patio Inowa system, Roto ensured that users could comfortably slide sash weights up to 250kg for timber, PVC-U and aluminium profiles.
Minimum effort is required to move sashes, as the closing movement is perpendicular to the frame profile, and roller bearings mean that it is not necessary to lift the sash. Soft functionality also gently brakes the sash when coming to a stop in the open or closed position, ensuring safe opening, every time.
Equally suited for low- and high-rise applications, including coastal or penthouse living, Patio Inowa hardware keeps the sash tightly sealed in bad weather conditions thanks to the circumferential gasket and active control of locking points. The system is also capable of achieving PAS 24 compliance be securing locking points in the mullion and V locking cams. The handle is also lockable with drilling protection.
With a trading history dating back over 70 years, Carl F Groupco has a strong reputation for hardware expertise and the company prides itself on supplying it's UK fabricator partners, large and small. The team is always on hand to provide advice on the most appropriate hardware solutions for all projects.