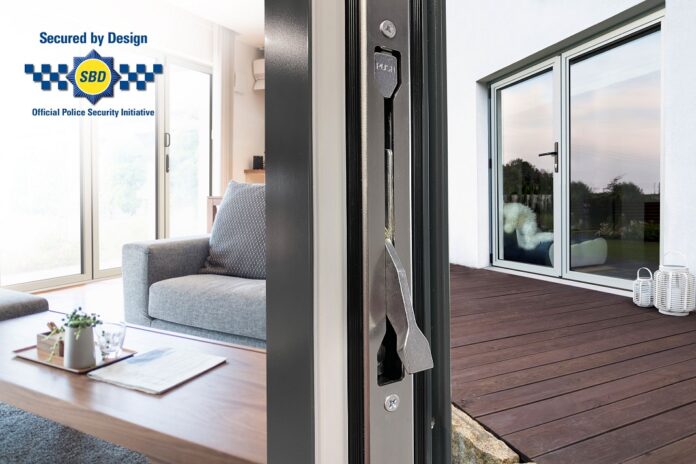 Sheerline's Prestige range now carries Secured by Design accreditation thanks to the addition of bi-fold, single and French doors to its scope of approved products, along with Prestige casement and tilt and turn windows. This means that the complete range of Sheerline aluminium windows and doors is now Secured-by-Design-approved, alongside being compliant with Part L of the building regulations. Representatives of the business said that the accreditation will give installers and fabricators the confidence to promote the range in a simple and easy-to-communicate manner.
Secured by Design is the UK's official police initiative. The scheme enables companies to improve building security, and is a widely known way of informing consumers that they are choosing secure products.
Prestige builds on the success of Sheerline's Classic range of ultra-slim aluminium windows, which passed the BSI BS 4873:2016/PAS24:2016 security performance test in 2021. The test evaluates the strength of a window at each locking point, as well as its overall performance when under attack.
Adrian Redshaw, Sheerline's product design director, said: "PAS24:2016 for window units is set at a specific standard to ensure the complete product resists attack. It focuses on withstanding manipulation of the window hardware and combines mechanical loading, leverage and pressure, and impact testing. The Prestige range came through the tests without a hitch, exceeding many of the required classifications needed to gain a pass certificate and allowing us to attain endorsement by the Secured by Design initiative.
"We expected remarkable results from the Prestige window system and we weren't disappointed. We built the system to the same set of principles as our Classic window range – to be innovative, easy to manufacture and simple to install using standard components, while delivering sleek and uninterrupted sightlines that perform to the highest levels of security. Adding the whole Prestige range to our Secured by Design product listing is a massive accomplishment for us, one which should also give our customers a competitive benefit."