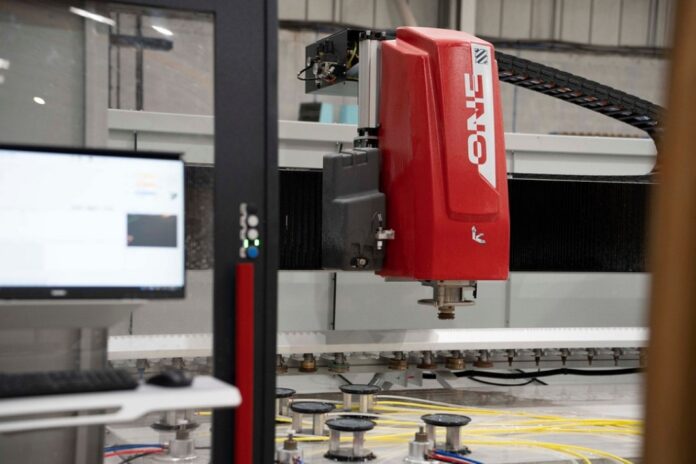 Brownhills Glass has invested over £160,000 in two new high-quality machines to improve its glass processing division. The company used hire purchase facilities provided by Lloyds Bank to cover the costs.
The Intermac Master One machining system is expected to add 30% additional capacity to the business and is set to reduce lead times. Representatives of Brownhills Glass believe that the investment will help to support the surging demand for glass as part of home extensions, improvements and transformations. Furthermore, leaders of the business anticipate that the Bottero CNC auto-laminating glass cutting machine will enhance Brownhills Glass' commercial projects operation to support increasing demand in the sector.
Brownhills aims to boost its workforce this year and to increase turnover by around 20% compared to 2020. Representatives of the business also reported an uptick in demand for glass processing, specifically for domestic architectural uses, driven by the home improvement boom created by Covid-19.
Mark Harrison, CEO at Brownhills Glass, explained: "The demand for our products is very high now across multiple applications. This investment in our business represents our commitment to supporting our outstanding customer base with their projects and capitalising on the demand."
Julie Cranmer, associate director of asset finance at Lloyds Bank, said: "Brownhills Glass is a great example of a business that's made the most out of the booming property industry and helped West Midlands residents to create their dream homes. We're proud to help them achieve that."