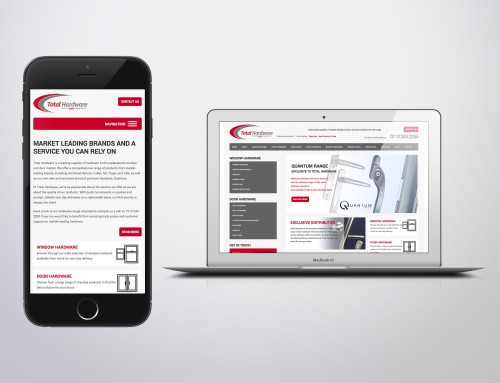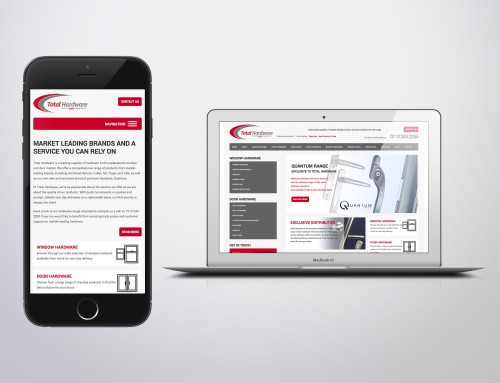 National distributor for the trade, Total Hardware, has launched its new, fully responsive website, www.totalhardwareltd.co.uk.
This is the supplier's first site and it has been designed to offer extensive information on its range of products in what is described as a 'sleek, modern, and intuitive' design.
Directors at Total Hardware might be more accustomed to doing business 'the old fashion way', but they also recognise how crucial an effective online presence is, in today's competitive market. Andy Cunningham, Total Hardware director, said: "We have a close relationship with our clients, which is what allowed us to 'stay under the radar' while turning over more than £12 million/year, but the new website is a necessary evolution that will enable us to expose our products and services to a whole new audience."
Designed to offer the best user experience on any device, whether a tablet, mobile, laptop or desktop, Total Hardware says the website showcases its range of products in a straightforward layout, enabling users to get to the desired item in 'only a few clicks'.
The website also provides in-depth information on the supplier's exclusive range of premium hardware, Quantum and Quantum Stainless Steel. Said to combine great looks with functionality and durability, the Quantum range has been designed to help fabricators differentiate their offer in the marketplace, by enhancing the looks, performance and longevity of their products with high quality hardware.
Andy said: "Quantum has been very well received by our long standing customers, and the market at large. Our new fully responsive website is a very effective tool, and will enable us to further promote the advantages of our exclusive range of products, as well as the rest of our portfolio and services, to new potential customers.
"We really wanted a website that was easy to navigate and had a consistent design throughout, and we're delighted with the result. The platform also contains downloadable information on our products, and we'll be adding more to it over the following weeks," concluded Andy.