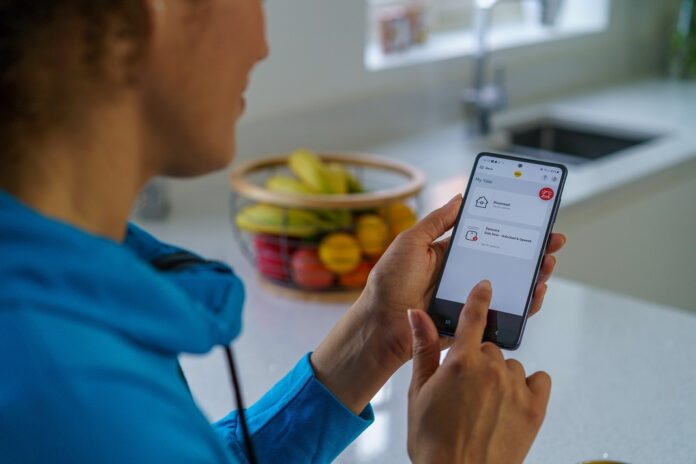 Leaders of Tradelink Direct have partnered with Yale to offer Yale's SensCheck range of integrated smart door and window lock sensors. Tradelink Direct is to supply all its Soteria composite doors with SensCheck compatibility as standard. This should enable homeowners to check the status of their doors and windows using smartphones and devices, providing an advantage for installers, according to Yale's representatives.
With SensCheck, homeowners are notified via Yale's Smart Living Home App if their doors are open, closed, locked or unlocked. The range has been accredited with the BSI kitemark for the Internet of Things.
Yale SensCheck has also been awarded the Secured by Design 'Secure Connected Device' accreditation, achieving the required standard for both physical and cyber security attributes. It is compatible with voice partners Amazon Alexa and Google Assistant too.
"We're thrilled to be partnering with Yale as the company's SensCheck smart-compatible lock technology is unrivalled in the market," said Stuart Judge, managing director at Tradelink Direct. "As a business, we share many similar values to Yale and place a lot of emphasis on the importance of high-quality products.
"As well as fitting SensCheck compatible hardware as standard on our Soteria lift-lever composite doors, our Soteria auto-firing composite doors will also come with Yale Lockmaster AutoEngage and Platinum TS007 three-star cylinder. I feel it is important for the consumer to see a brand story across all of the high-quality security hardware."
Tradelink's Soteria cross-ply, solid core and foam-filled composite doors have been developed specifically for the UK market. Having passed PAS 24 in line with Approved Document Q, Soteria offers the 'highest level of security' with increased resistance to forced entry and reinforced GRP skins as standard, Tradelink's representatives have said.
"We're delighted to welcome on board Tradelink Direct as another trusted partner for our SensCheck range," added Nick Scott, account manager at Yale Door and Window Solutions. "Door and window manufacturers are recognising the smart security opportunities as more and more homeowners start to invest in smart home technology and creating smart ecosystems within their properties.