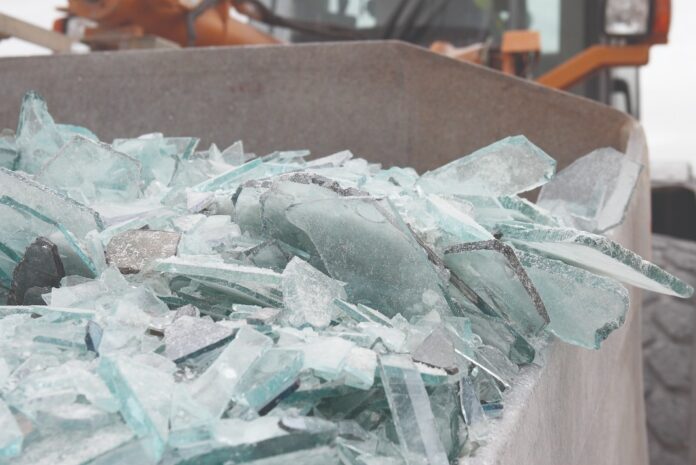 Leaders of the Glass and Glazing Federation (GGF) along with Fensa and the BFRC have announced the launch of a new pilot glass recycling scheme, following the success of the PVC-U frame recycling service that is offered in conjunction with CNC Recycling. The new pilot scheme is an extension of the existing provision to now include insulated glass units (IGUs).
"The pilot glass recycling scheme will be offered in a small number of localities while we trial the service and make sure it works for all parties," said Chris Beedel, the GGF's head of advocacy and stakeholder relations . "The areas and surrounds covered in the first instance are Hull, York, Doncaster, Lincoln, Sheffield, Nottingham, Wakefield, Bradford, Leeds, Huddersfield, Peterborough and Derby. The units will need to be deglazed because they will be transported differently to the PVC-U frames, and there is a minimum collection criteria of 20 frames/IGUs.
"Collection of the glass, alongside the PVC-U frames, will continue to be free of charge if the collection criteria are met. Installers can be assured the old materials will be handled responsibly with all glass collected being recycled back into the industry as clean cullet, which is sent for flat glass processing.
"There is mounting pressure on installers to do the right thing when it comes to recycling old windows. Waste removal is a lucrative business and has therefore attracted some less scrupulous service providers, so the GGF, Fensa and the BFRC want to protect their members by giving them a free alternative.
"Ensuring you have a responsible recycling programme in place is also an attractive proposition for the ever-increasing number of eco-conscious homeowners. We hope this pilot glass recycling scheme will be as successful as the existing PVC-U frame service, and therefore be offered to all members nationwide very soon."