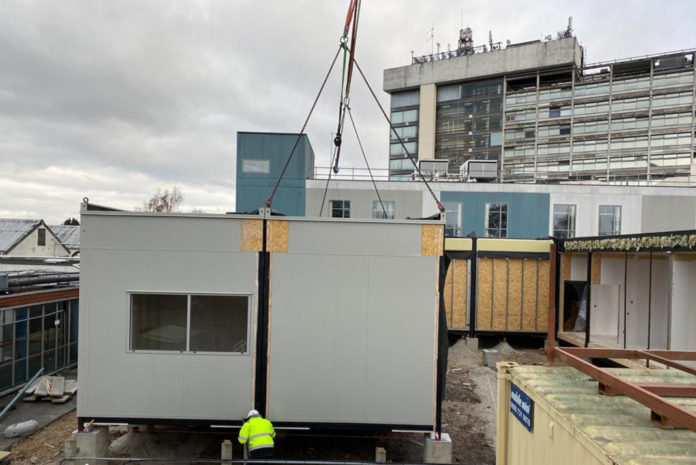 CB Solutions UK, a specialist manufacturer and installer of windows and doors for the modular construction industry – and a major VBH customer – has reportedly been 'particularly busy' with the supply of product on numerous NHS contracts, including one recently for Kingston Modular Systems.
Kingston were said to be 'delighted' with the service received from CB Solutions, thanking them publicly for their ongoing support in difficult times to deliver on key NHS projects.
VBH says it is proud to call CB Solutions a customer, supplying them with many products including greenteQ Alpha window and door handles, Q-Star TS007 profile cylinders and door and window hinges among others.
VBH MD, Simon Monks, said: "When lockdown occurred we evaluated the safety of our staff and customers and quickly came to the conclusion that we could and would remain open with a skeleton staff to service our customers such as CB Solutions, who would need hardware for such vital work. Although working from home came as a shock at first, we've all adjusted and have reacted quickly when called upon. Well, done to all at CB."