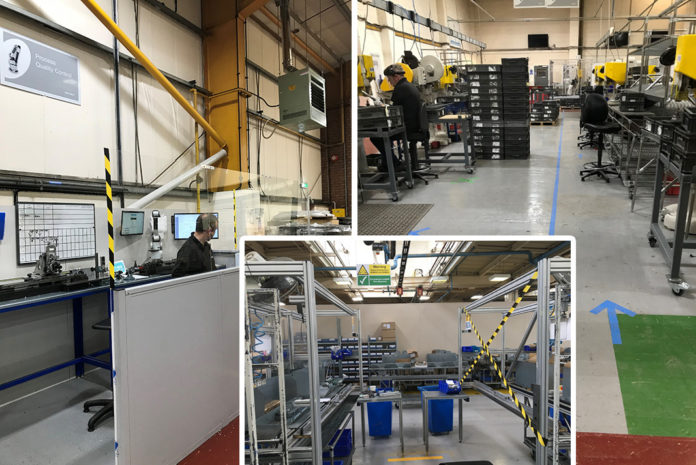 As lockdown eases, Yale says it is continuing to manufacture in the UK to meet the market recovery.
Since mid-March, the hardware firm says it has continued to operate at a reduced level to ensure a productive yet safe working environment for employees, and 'manageable progression' in the supply chain.
During the lockdown, Yale says that its technical experts have been working continuously on new product development, and as such have been able to launch the new Vertex range of decorative window hardware for vertical sliding windows earlier than anticipated.
Additionally, the security hardware experts at Yale are also reported to be in the late stages of developing a new smart door and window product range, designed to fit into the frame with existing hardware, aimed primarily at the fabricator.
Paul Atkinson, sales and commercial director at Yale, commented: "Ultimately, the safety and welfare of our employees has steered our response to the situation. Our operational team has continued to work within safe environments which conform to government, and our own, stringent safety guidelines and practices. Where possible, office based employees have continued to work from home and are still focused on progressing business improvement and key product innovation projects, all in preparation for this market resurgence.
"We have seen export markets bounce back, closely followed by the UK market. Countries that were in lockdown ahead of the UK are now back at work with orders and deliveries in high-demand and we see this happening week by week in the UK. We hope this growth is sustained and indicative of what's to come for the rest of 2020 and into 2021 for the UK."