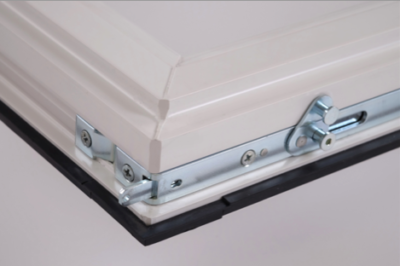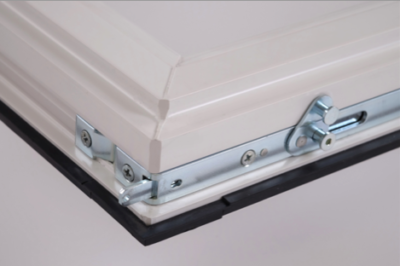 Window hardware 'pioneer', Winlock Security, says it has designed the first locking system that enables flush sash windows to be held in the 'night vent' position without compromising the external gasket, security or design.
According to Winlock, flush sash casements are one of the fastest growing areas in the UK window market, with several systems companies taking advantage of this trend producing new profiles in the last two years and with more in the pipeline. Yet one significant drawback of several of these systems has been the window's inability to 'hold' in a ventilation position. Unless a fabricator was prepared to sacrifice the external gasket, Flush Sash windows are either fully locked or completely unsecured, that is…. until now.
Winlock has designed the Deltalock, a shootbolt locking system with a double cam arrangement held on the delta shaped plate close to the window's corner to enable the windows to be fully locked or secured in the 'night vent' position. In the fully closed position it also provides exceptional security with 2 cams and a shootbolt all within 100mm of the corner. Clever design also ensures aesthetics aren't compromised, as all hardware components remain behind the gasket – where they should be.
This patented product, launching under the new Deltalock brand, has already been independently tested to PAS024 on both Eurocell Modus and Veka flush sash casements, with additional profiles in the pipeline.
Commenting on the launch, Winlock Security MD, Alan Parker, said: "Many customers were frustrated by being unable to offer night vent on expensive flush sash casements unless they compromised the external seal. We decided to design something unique, specifically for flush sash systems so that our customers can offer the same high levels of security and range of features which are taken for granted on other window systems."