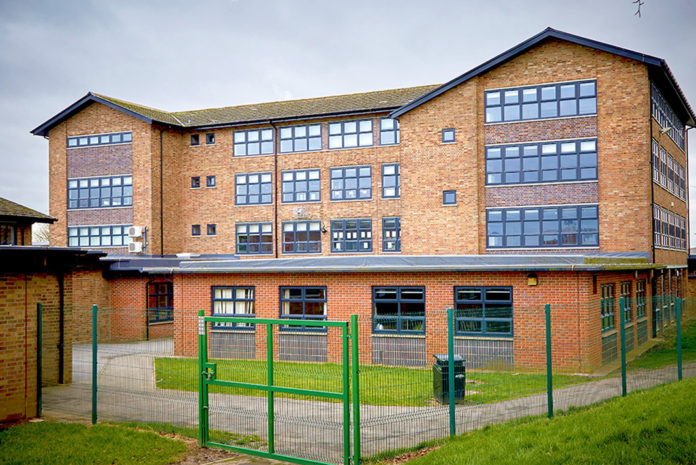 Yorkshire commercial fabricator, EYG Commercial, has recently transformed Driffield School and Sixth Form with 180 Spectus Elite 70 windows in a £250,000 project. Business development manager at EYG Commercial, Mike Hastie, said: "This project is a very good example of how new windows can transform the look, and performance of an older building."
EYG Commercial was awarded the contract by main contractor Hobson & Porter. The work involved replacing dated steel-framed windows with modern PVC-U versions. The specification was said to be exacting. Thermal efficiency was a critical factor, as was the overall energy efficiency of the building, with solar glass specified. The windows needed to meet Secured by Design standards and aesthetically, anthracite grey was required to replicate the appearance of the original steel windows.
EYG Commercial tendered and secured the contract with Spectus Elite 70 windows. As a longstanding Spectus fabricator, EYG Commercial knew the system would deliver on the demanding requirements of the project. Mike commented: "These are Secured by Design-approved windows that have been proven time and again at every level. They also fit with most architectural themes, making them ideal for educational developments and replacement and refit projects."
The project took 18 weeks in total and the EYG Commercial team is delighted with the results. Mike said: "The building has been transformed not only in its appearance, but also in its energy performance. It is a simple but stunning transformation."
EYG Commercial was founded in 1971 and designs and engineers building systems suitable for commercial and residential projects.