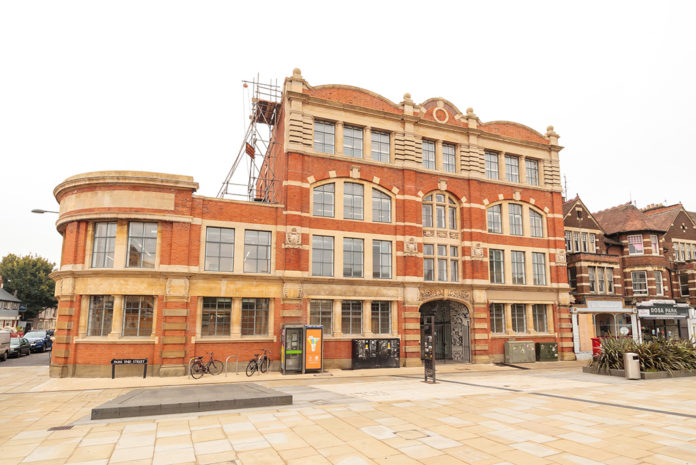 Cotswold Casement has helped to transform an historic building in Oxford, by removing, renovating and re-installing over 100 steel windows.
The Jam Factory in Oxford, once home to Frank Cooper's marmalade business, now comprises over 1,000m2 of modern office space and a separate café and art gallery. Located in the heart of the city close to Oxford train station, this Grade II-listed building has undergone impressive renovation and refurbishment work to refresh its grand appearance and create the new office space.
A member of the Steel Window Association, Cotswold Casements, is said to have extensive experience in the repair, replacement and refurbishment of windows and was tasked with the responsibility of the fenestration. The Cotswolds-based metal window expert refurbished the windows offsite; the detailed work undertaken included a polyester finish applied to the window sections. This was an impressive project taking around a year to complete and the reinstallation of over 100 refurbished windows has created a striking result.
In keeping with the Edwardian features of this 1903 building, the steel windows are said to complement the red brick exterior with limestone detail. Cotswold Casements used different sections which were milled down to secure as near a match as possible to the original. The factory was originally designed by Oxford architect, Herbert Quinton, and the new developments retain the charm of building's early 20th century appearance.
Members of the Steel Window Association offer a UK wide service for the repair and replacement of various types of old metal windows, doors and screens, as well as being able to manufacture new fenestration which fully meets the requirements of the Building Regulations.