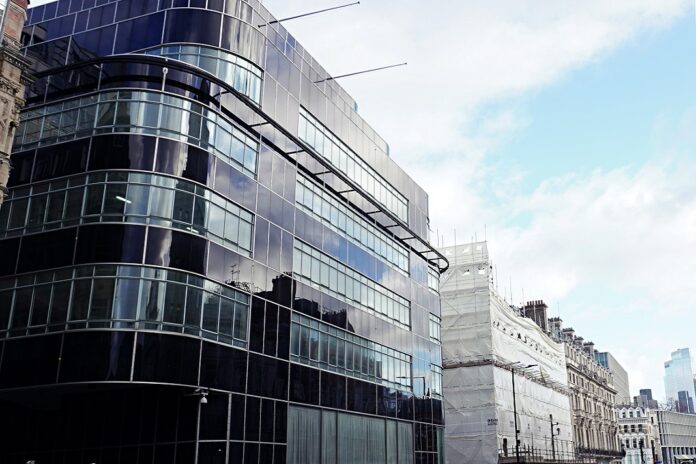 A team from Associated Steel Window Services (ASWS), a specialist in the repair and replication of metal window systems, was brought in by a long-term client to dismantle, catalogue and store all of the components to the listed façade of the former Daily Express building. This was done in order to facilitate the demolition of a later extension, alongside a much wider redevelopment of the landmark London site.
The contract on 120 Fleet Street is the latest in series of high-profile projects where representatives of ASWS have provided a 'unique' enablement service on behalf of the demolition specialist, Erith. Previous collaborations have included the nearby 11 Pilgrim Street, 25 Lavington Street and Olympia, as well as the famous Whiteleys department store.
The City of London Corporation, in October 2021, approved the plans for a new, 21-storey, office-led development and the rejuvenation of the Grade-II-listed former newspaper headquarters at 120 Fleet Street, led by CO-RE. The art deco Daily Express building is to be transformed into a publicly accessible cultural destination with social and educational outreach.
"Once we got the call from Erith, our survey team not only photographed the entire 200m2 façade of black Vitrolite glass panelling but also took precise measurements from a datum before compiling very detailed Cad drawings, which will allow us to precisely reassemble the bracketry and frontage when the new structural work is complete," explained Kris Bennell, operations director for ASWS. "It is one of the most famous art deco buildings in London, dating from 1932, where the Vitrolite panels are glazed into aluminium frames in units some two metres tall and 3.5 metres wide.
"We removed all of the cappings as well as the transom and mullion cover plates, so the Vitrolite could be lifted out and the main frames dismantled. This was complicated by the varying contours across the building and variations in the original manufacture. As well as our having the Heritage Asset Register and secure storage facilities, we were also able to bring all of our experience in such forensic type work to bear so that the façade can be exactly rebuilt in some 18 months' time."
Sean Morris, the lead site manager for Erith, added: "We have worked with ASWS on a number of projects in recent years. They have done an outstanding job again on the Express building, enabling our work to proceed on schedule."