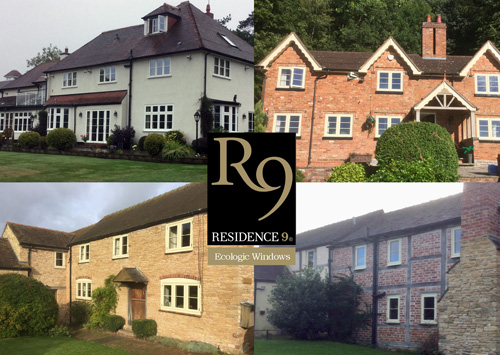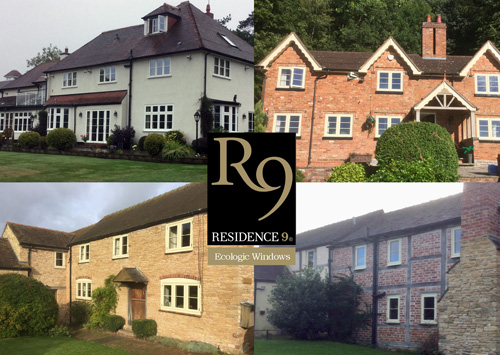 PVC-U specialist and Glazerite UK Group customer, Ecologic Windows, is reportedly going from 'strength to strength' since setting up in 2014, with a number of 'stunning' Residence 9 installations under its belt.
The Worcestershire based company, set up by Fred Doodey, has delivered some stunning projects this year.
Glazerite's group director, Jason Thompson, explained: "With the number of installations completed, Fred has now managed to get Ecologic Windows ranking on the R9 installer website, with the 'over 20 installations' badge displayed on their profile, something which can make them stand out against the other companies listed. It is a great achievement and they should be very proud."
Fred Doodey added: "40% of Ecologic Windows' work comes from the website Checkatrade.com, and we are also very proud to be approved by the Worcestershire Trading Standards via the checkatrade website. Additionally we have recently been invited to join 'Which' as a trusted trader, and are in the process of getting everything confirmed. Customer recommendations also account for 40% of our work, and the remaining 20% comes from R9 installations.
"Residence 9 is very high-end, and a lot of the installations we do are for substantial properties, where the owners are looking for something special, with attention paid to the small details. One recent project included nine windows and two French Doors to the rear of the property, and 17 windows and an entrance door to the front, all in Cotswold biscuit. Completed in three phases, the homeowners were really impressed with the finished result.
"We do have a small showroom with R9 products on display, but you only need to walk around Crowle and you'll see examples of our work everywhere, as we have completed a total of 31 installations on properties in the village! Nine of these are R9 installations and the rest are Veka products, including Solidor doors."
Buying his Veka frames from Glazerite since the beginning, Fred believes that they have the best profile on the market, and the service to match: "I work well with Glazerite as not only do they offer a great range of products, but they also offer fantastic support packages, including Maco Secure Plus and Edgetech 20 year guarantees, which give me the edge when competing for new projects. We have won projects in the past when our quote wasn't the lowest, but the customer could be confident that we would give them the finest result. Our success is down to offering the best possible products at competitive prices, backed up with industry-leading guarantees on the installation and product."