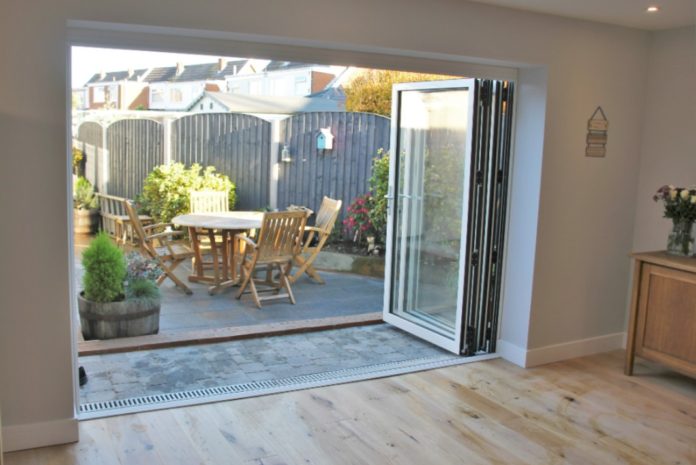 Newport-based window supplier, Evaframe, donated bi-fold doors for the latest Band of Builders project, in north Wales. IDM Plastics, Newport, which is a Eurocell fabricator, also supplied doors for the project. Band of Builders (BoB) is a charity that organises volunteers to help that members of the UK construction industry who are battling illness or injury.
The BoB project involved renovating the home of Cher Little, in Connah's Quay, Flintshire. Cher is learning to walk again, using prosthetics, after having contracted a rare bloodstream infection last year, and having had both legs amputated. She relies on a wheelchair for much of her movement. A team of more than 70 volunteer builders from across the UK helped to transform her home.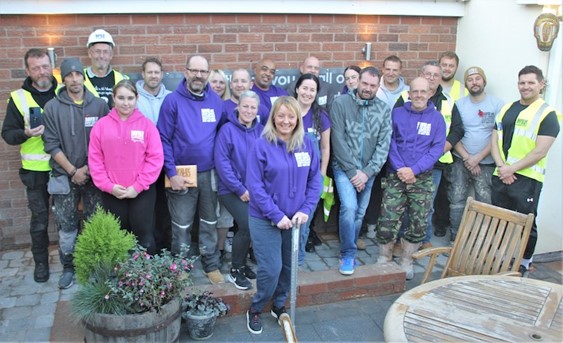 The bi-folds supplied by Evaframe for the project are comprised of toughened glass, and were fabricated using Cortizo aluminium profiles. Evaframe also supplied a roof lantern that featured active blue glass, obtained from Atlas Roofs.
A new extension was built for Cher, significantly increasing the size of the living area. A new, low-level kitchen and wet room have also been added, and Cher's bedroom has also been refitted. The doorways have been widened, with ramped access installed outside, to give Cher more independence.
A renovation on this scale – which involved knocking down an existing extension and building a new, larger one – would normally take up to four months. The team from BoB completed the project in just 31 days.
Cher was left speechless when the charity handed her home back for her to move back into. "I couldn't imagine how it was going to be, but this is absolutely incredible, and I can't thank all of the volunteers enough for what they've done in giving me loads of living space," Cher said. "It's been a real struggle, but Band of Builders has given me my freedom back, and I can be happy again."
After surviving septic shock, which was a result of contracting meningococcal septicaemia – a rare and often fatal bloodstream infection – Cher needed to have both legs amputated below the knee – an operation she underwent in February 2021. Before the renovation, she was confined to the living room of the family's home, and had little privacy or freedom to move around.
The renovation had three phases, and represents £120,000 worth of work. The job saw plantworkers, bricklayers, builders, gas engineers, roofers, plumbers, electricians and decorators unite from Southampton, Norfolk and Dundee.
Tony Steel, BoB's operations director, said: "Cher's life has been irreversibly changed by her condition, and she was confined to one room in the house, with little privacy. We're hoping the changes that have been made will help improve not only her quality of life but the whole family's, as well as help them move forward after what has been an incredibly difficult time.
"The project has been our biggest to date, with our amazing volunteers coming from across the country to help Cher and her family. We have fantastic support from the industry, and charity partners have also donated much-needed materials. This is all the more remarkable after a year in which the construction industry has endured rising prices, supply chain disruption and staff shortages."