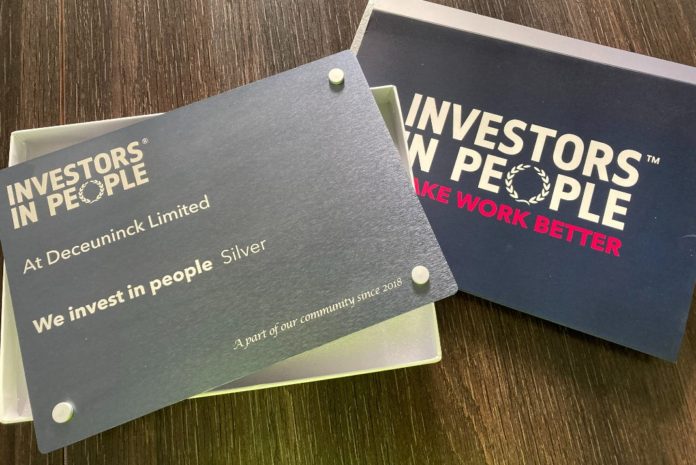 The systems company Deceuninck UK has been awarded Investors In People (IIP)'s silver accreditation, recognising the measures it has implemented to reward and support its workforce. IIP is an internationally recognised standard, designed to advance an organisation's performance through its employees.
Having received a bronze IIP accreditation in 2019, Deceuninck's representative says that the business has since taken steps to create a culture of continuous improvement, introduce greater opportunities for learning and development, and create an environment that encourages innovation as well as inspiring leadership and trust. Rob McGlennon, Deceuninck UK's managing director, said: "We've worked hard to support our team throughout what has been an incredibly challenging period.
"That is reflected in our silver IIP accreditation, and in the feedback we received as part of our latest assessment. Employees at Deceuninck feel that they are empowered and encouraged to use their initiative.
"Importantly, they also feel like they are part of a 'family'; they share the same values and they are committed to the success of the business," he continued. As part of its IIP appraisal, Deceuninck was commended for improving staff capability, including recognising potential and creating transparency and trust.
The systems company has also introduced a comprehensive package of employee benefits, including bonus schemes, permanent health insurance, an employee assistance programme, free counselling, and independent financial advice. Deceuninck has also committed to an ongoing annual survey, to measure its progress and to ensure that it stays on the 'right path' for continuous improvement.
"We have come a long way, but we recognise that we could also be doing even more to motivate our workforce," added Rob. "We've set a clear strategy to achieve that, to continue to inspire and reward staff at all levels of the business, raising our standards and ultimately, the quality of our product and service."