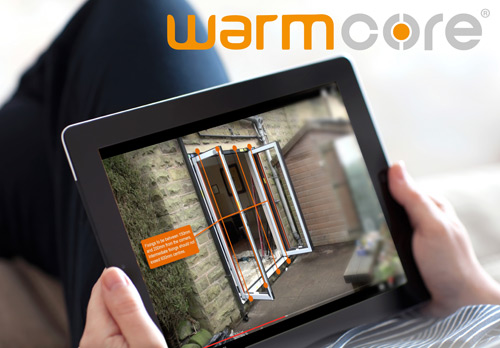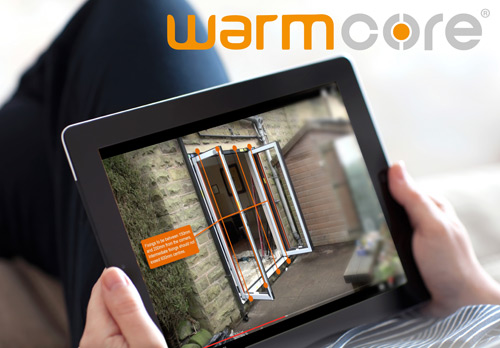 A WarmCore installation video is now available on YouTube, which details exactly how to fit a new 'warm aluminium' folding sliding door.
Featuring two engineers from Synseal's Technical Services team, Gary Woods and Stuart Prescott, this informative eight-minute video shows the removal of an old inline sliding patio door and its replacement with a brand new 3-2-1 bi-fold door in popular RAL 7016 grey finish.
The production follows a step-by-step approach and handy captions are used to support the voice-over commentary and emphasise key details, such as recommended outer frame fixing points. The preferred concealed fixing method is highlighted to promote best installation practice. Glass unit toe and heeling and WarmCore's straightforward glazing method using handy push-fit beads with integral gaskets is also clearly demonstrated.
For industry professionals in a bit of a hurry, there is an alternative 'stop-motion' version of the video on YouTube which presents the whole bi-door replacement process in less than 40 seconds to an up-tempo music soundtrack.
"We hope this friendly and accessible video will help to inform installation professionals and also build confidence with consumers," commented Synseal's head of marketing, Mark Schlotel.
"As the WarmCore door is installed, homeowners will get to see the funky orange thermal core which is the signature motif of this innovative product, however once the bi-fold door is fully installed the distinctly different-looking orange core will have disappeared completely from view. This no-nonsense video helps to illustrate how this appealing and value-adding product has been designed to be easy to fit, with a minimum of fuss."
The video can be viewed here.