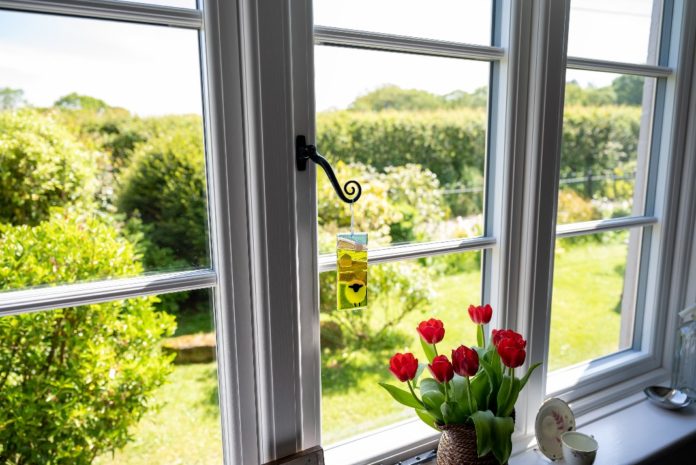 Nestled away in the Peak District, adjacent to Lyme Park National Trust, sits the latest installation from the Residence Collection. The project showcases the heritage credentials of R9,'the ultimate true timber-alternative window and door system'.
Lyme Park is a large country estate managed by the National Trust; its mansion house is designated as a Grade-I-listed building. This project, carried out by Alexander Windows, sits in the local conservation area, one of 109 in the Peak District National Park. The Residence Collection has a long history working with local authorities on such conservation projects.
"We were given the brief to improve the thermal efficiency of the property, all within Article 4 conservation guidelines," explained Lauren Tutton, associate director of Alexander Windows. "The Residence Collection was the perfect solution due to its high-performance, authentic design and perfect imitation of timber."
Resplendent with a Clotted Cream exterior and Grained White internal finish, the windows also feature antique black monkey tail handles, working peg and stay, mechanical joints, horizontal Georgian bars and a 28mm decorative glazing bead to complete the finish. The objective was to mimic the original windows but harness modern-day materials for lower maintenance and improved energy efficiency credentials.
"It's always great to get feedback from our clients and hear how happy they are with their new window and doors; they loved the fact that the windows perfectly replicated traditional manufacturing methods," continued Lauren. The Residence Collection has been specifically designed to aesthetically replicate documented historical window designs of the 19th century. The business' windows have therefore have been approved and specified in many areas across the UK.
Jo Trotman, the Residence Collection's marketing manager, added: "This is a great example of R9 windows for conservation areas. There's little to distinguish them from the originals in terms of dimensions, sightlines, and even colour, and it's made a very positive impact on this period property, much to the delight of the local planning department and the homeowner."
For further information about the Residence Collection, visit residencecollectiontrade.co.uk. To request a free marketing pack, including the stylish and inspirational My Residence magazine, email trade@residencecollection.co.uk or call 01452 345 848.