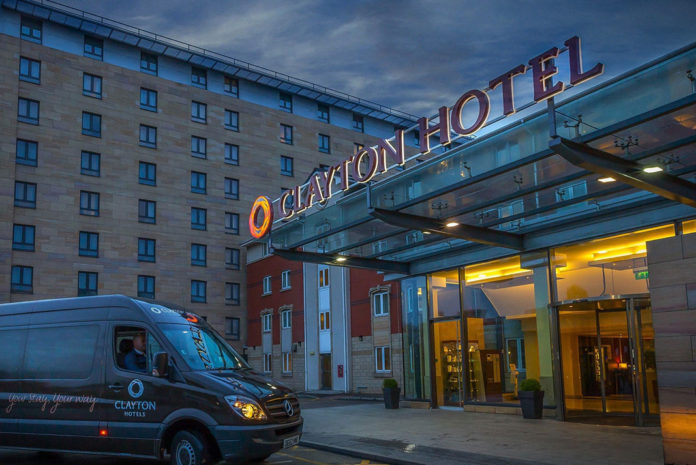 When the owners of an airport hotel asked an installer for help with high quality frames and acoustic glass, you'd be forgiven for thinking it might have been to keep the overhead noise of aircraft to a minimum.
Yet for Stockport-based Cheadle Glass and their fabricator, the Glazerite UK Group, the job actually involved finding a solution to help resolve hotel customers' complaints about the nearby trainline.
Using Veka M70 frames fabricated by Glazerite, the Cheadle Glass team installed 80 double-glazed windows over a three-week-period at the Clayton Hotel, Manchester Airport. The install replaced existing windows at the back of the hotel which are closest to the railway lines, and match the original windows installed to the front of the hotel.
Dalata, the Irish hotel operators who own the Clayton chain, were said to be so impressed with the install they've approached Cheadle to work with them on further installations across the UK.
Karl Minter, commercial sales manager, Cheadle Glass, said: "The install included the use of acoustic glass, which, combined with the frame quality and how well the units were sealed and fitted, meant we were able to provide a soundproof solution for the client and block out the noise of the trains. Dalata tested and measured the results, and were delighted with the outcome."