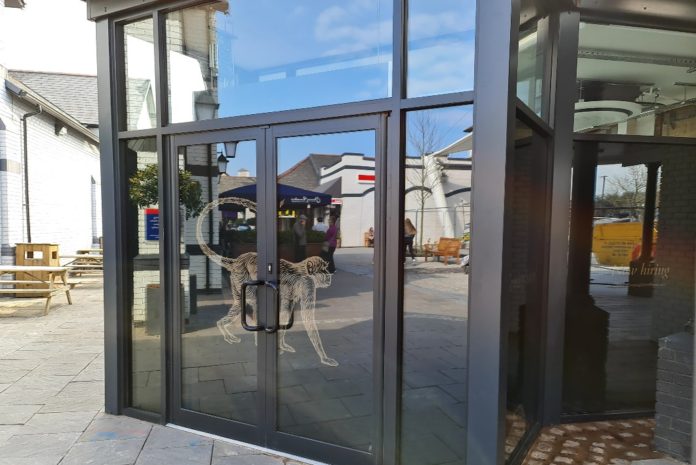 Jack Aluminium's versatile JD47 commercial door and shopfront system has been specified for the entrance of the Mowgli Street Food restaurant in the Cheshire Oaks designer outlet. After starting in Liverpool in 2014, the chain restaurant Mowgli has since expanded across the country, opening its latest branch at Cheshire Oaks in June.
The Merseyside-based fabricator and installer Aluserv fitted the shopfront system, including all of the doors and windows. The restaurant has bi-folding doors and folding windows running down the side of the building. A glazed atrium area featuring two sets of commercial doors, fabricated from Jack Aluminium's JD47 system, creates a slick welcome for diners.
"We have been a long-standing customer of Jack Aluminium, and have worked with them since we formed nine years ago," said Wayne Ford, director of Aluserv, specialists in the manufacture and installation of architectural aluminium. "The JD47 is a very simple product but it still delivers exactly what we need and more.
"They're great people and the whole team have always provided us with excellent customer service. We have a great relationship with them, and they always work with us very closely to ensure we get the best product and service possible, which is the main reason why we continue to go back to them time after time!"