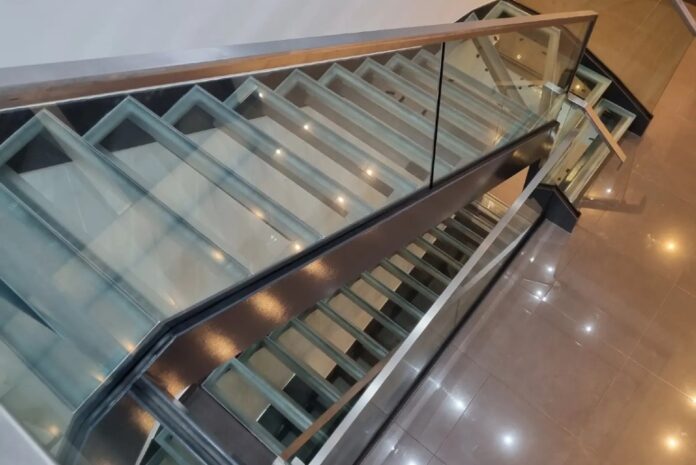 With space at a premium and homes of three or even four storeys becoming increasingly popular, dark, narrow, purely functional stairwells are commonplace. By adding glass, these areas can become bright and welcoming focal points that dramatically improve the quality of living space.
With this in mind, TuffX was chosen to supply 15mm toughened safety glass with dubbed corners, in a mixture of CNC-shaped panels, along with 33mm laminated floors with sandblasted corners to a residential property in Plymouth. The Grand Designs-style property has a double-height staircase.
TuffX glass complemented and complete an open-tread staircase with a glass balustrade and a walk-on glass landing. The finished result is a bright, airy and modern space with maximum natural light flowing through three floors and reaching out across the living areas beyond at every level.
It's a clever way of bringing multiple floors together and showcasing an impressive sense of space while creating a connected and homely feel throughout. The installation was finished with a walk-on glass floor that pulls the whole look together and is set to create a stylish talking point.
Overall, the effect is one of a bright, light space that shows off the full height of the property to maximum effect from every floor. "We're delighted to see the finished result for this project, which truly shows the potential of toughened safety glass to absolutely transform modern open-plan, multi-storey living," said Paul Higgins, TuffX's commercial director.
"When space and natural light are at a premium, glass makes an effective solution as well as a bold design statement for balustrades, walk-on floors and staircases. So why not combine all three?"