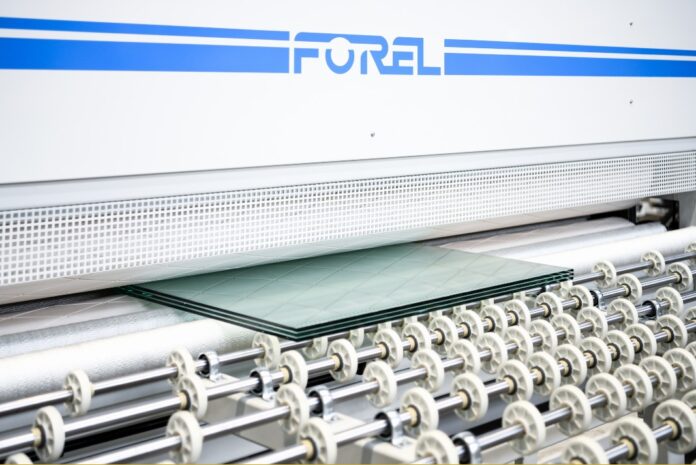 Forel has released a new video for its lamination line. The Forel PVB lamination line Art LL can assemble several layers of glass up to a total maximum thickness of 80mm, reaching jumbo format (6,000mm x 3,300mm), Forel's representatives have said.
The machine can also assemble rectangular laminated glass units with a PVB film, offset units and shaped units, according to business representatives. The line end unloader, which brings the finished glass back to a vertical position, is said to lift up to 1,500kg.
After the washing stage, a system of belts and rollers aligns the glass pane on the basis of the processing direction and positions it in the centre of the line, the Forel team explained. The glass is then picked up by a system of suction cups which conveys it to the assembly area, where the magazine of PVB rolls is located, business leaders added. The PVB film is spread out over the glass automatically and the second pane is then positioned on top of the first one to make up the unit.