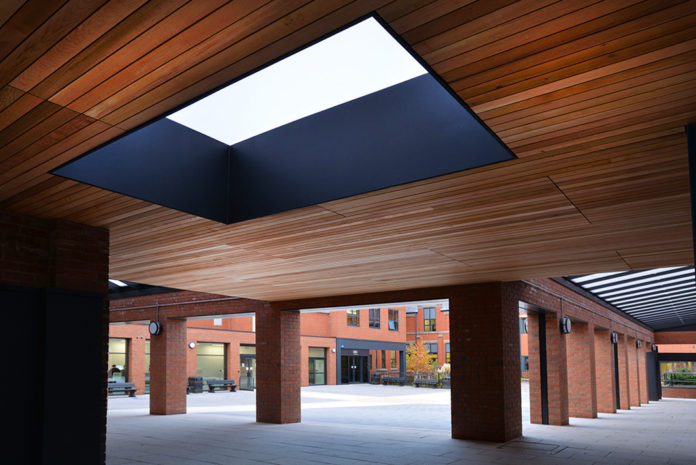 Holy Cross College in Bury, Manchester has been renovated to provide upgraded facilities for its students.
"Many solutions had been explored for the college to make the most of the space it had available and we were delighted to be involved with the project and ensure that more natural light was brought into the building," said Jim Lowther, sales director, Xtralite. "We were able to specify the latest rooflight and glazing technologies choosing materials that were particularly suited to their relevant setting."
Two X-Span canopies, a thermally enhanced self-supporting rooflight, measuring approximately 16m x 4m and 23m x 3m were specified over the student walkways with 25mm, five wall x-structured protected polycarbonate providing the glazing solution.
In addition, two X3 rooflights were specified in the main building which measured approximately 3m x 2m and 1m x 2m. Both had double glazed glass, argon filled units providing enhanced thermal protection. This thermally broken metal system, provides an insulated barrier within the frame, offers considerable flexibility whilst complying with Part L of the Building Regulations. Added benefits were the integral cascade water management system which drains moisture to the outside of the building.