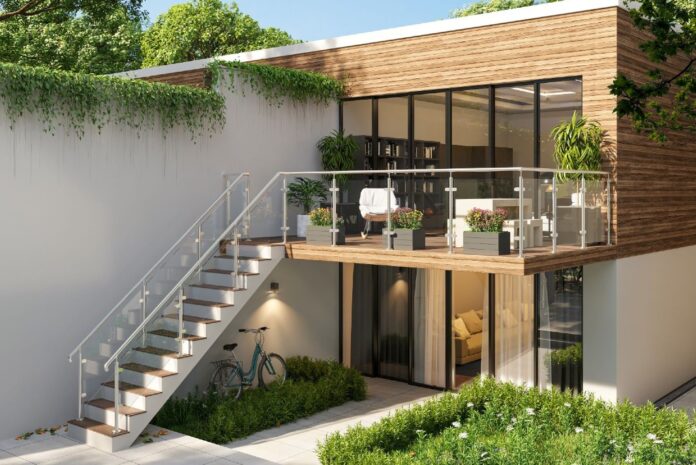 FH Brundle's online Liveconfigurator has been improved with added functionality. Making use of Pro-Railing components, the user-friendly application has been helping balustrade designers for years, its representatives say, but is now set to be even more useful.
Liveconfigurator already allowed installers to configure balustrades in minutes. However, it can now do the same for stairways, glass panels and decking. With new layout options and the opportunity to use our standard glass panels from stock, a complete system can be delivered in days, representatives of the wrought iron components stockist have reported.
Once a customer has designed a project with Liveconfigurator, they will receive a comprehensive quote pack within minutes, including a 3D CAD model, fully detailed technical drawings and a parts list, we are told. What's more, it's all free.
For balustrades, Liveconfigurator allows customers to choose from a wide range of systems including pre-assembled posts, frameless glass balustrades, spigots and stand-off systems, for indoor and outdoor use. For stairways, it draws glass to the correct angles with handrails, bespoke bolt-down posts and fittings to the required dimensions.
Bespoke glass panels can be rectangular or angled, and have holes where they are needed. Instant prices are made available. For decking, the simple-to-use calculator helps select the number of deck boards and clips needed to complete a project.
Paul Smith, FH Brundle's head of marketing, said: "Liveconfigurator was already an incredibly useful tool for helping customers design balustrades, by saving time for users, eliminating risks and avoiding costly mistakes. Creating a wider range of our quality glass systems was a natural next step."
To trial Liveconfigurator, visit liveconfigurator.co.uk or speak to a member of the FH Brundle team by calling 01708 398 048. You can also email sales@brundle.com.