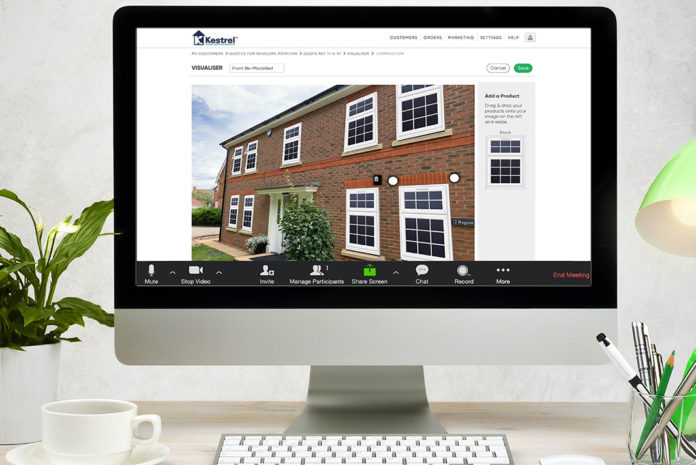 Kestrel Home Improvements has said that the Framepoint sales and quoting app helped the company 'embrace' remote selling – and that it has 'kept the order books full since'.
"It's proved very successful," said Mark Ramsey, managing director. "We sold 12 jobs over lockdown and 30 jobs immediately afterwards, all using Framepoint. Our order books have been full ever since – it paid for itself with the first job."
Kestrel HI is based in Kent, with three installation teams. It sells windows, doors and conservatories in PVC-U, aluminium and timber, as well as guttering and roofline. Previously, the company's reps sold face-to-face, sketching ideas on paper with homeowners and using a well-known industry software system. The team switched to Framepoint because it provided so much more detail.
"Homeowners are astonished – and very impressed," explained Mark. "The biggest problem when selling windows is helping customers visualise styles and what the windows will look like in situ – and this solves that problem easily. When a potential customer makes an enquiry, we ask them to provide images of their home and we then 'make over' their property live online. It never fails to impress."
Chris Brunsdon, CEO of Tommy Trinder, which developed the Framepoint app, commented: "Many installers shut down completely in lockdown, but with the prospect of further restrictions looming, using tools like Framepoint to keep building your pipeline can boost business when you need it most."
Mark added: "There will always be customers who prefer face-to-face interaction, but we plan to continue with remote selling in the long-term. It's gone so well, and many customers prefer it."