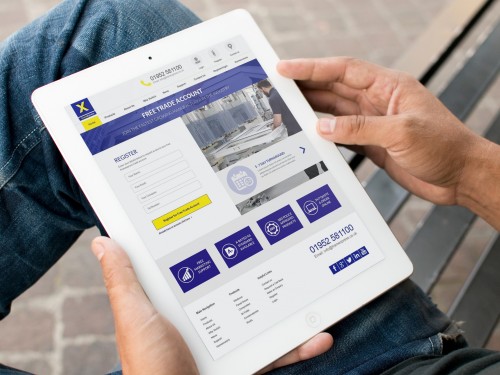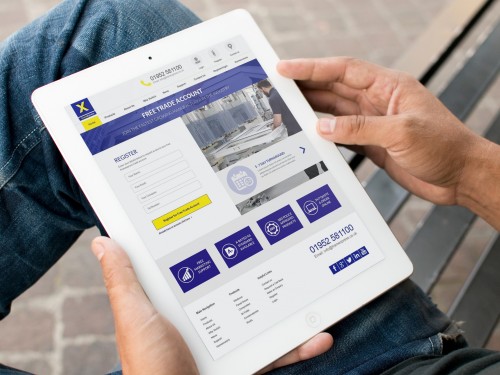 The Consultancy has celebrated its latest success in its #InvestOnline campaign, working with PVC-U manufacturer, FrameXpress to implement a new mobile responsive website, online product catalogue, trade portal and online ordering system.
The upgrade is described as a 'very encouraging development' for FrameXpress, as more customers engage with the modern, interactive facilities available through the new website.
Helen Duval, head of marketing, has been delighted with the positive response to date. She commented: "Initially, I inherited the website that The Consultancy had originally created for FrameXpress. 
"In my role, I knew that further online development was vital in order to meet the demands of customers and prospective customers, who now use the Internet as their main source of information. 
"It is this development that people now are not so much grasping but expecting in business. The Internet is an enormous arena and it needs skilled people who can help you to steer through the technical minefield to make a slick, professional and creative impact."
With this in mind, Helen approached The Consultancy team again, providing them with a detailed brief for the company's online direction.
Helen continued: "Working with The Consultancy was a really good experience, as they simply grasped the direction of where we needed to head in order to achieve both our current and future goals.
"We have developed a good working relationship with the team, which enables us to build our online presence even further, with confidence."

Richie Thornton, director of The Consultancy, said: "Companies such as Frame Xpress are racing ahead of their competitors because of their online presence.
"Frame Xpress has implemented a system which will not only appeal to homeowners and customers, but will also allow traders to use the online system on the move thanks to it being mobile and tablet responsive.
"We are urging any companies who want to be involved to join the campaign using #InvestOnline on Twitter."