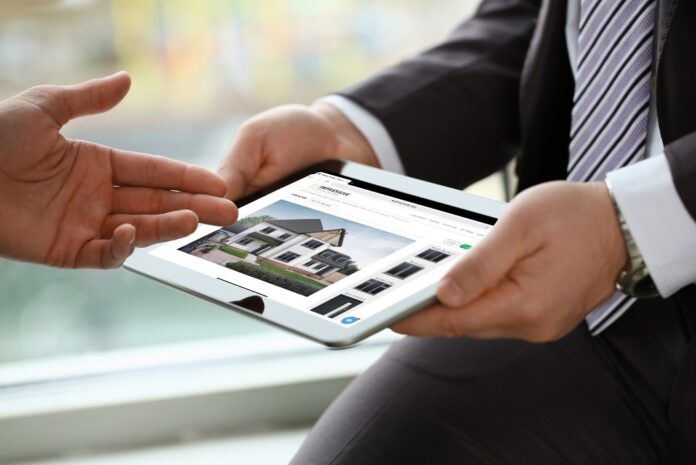 Experts from the software company Tommy Trinder have identified a recent consumer trend in window and door sales. There is a drive towards creating a unique customer experience at the sales stage, they argue.
Tom Barfield, Tommy Trinder's business development consultant, speaks to a lot of window installers; he's carried out more than 750 demos of Tommy Trinder's Framepoint app over the last couple of years. He said: "2021 was all about saving time. Installers, working all hours to keep up, turned to Framepoint in the need for speed, as a means to get quotes out more efficiently. Quite honestly, installers just wanted their evenings and weekends back!
"But this year the thinking is different. In our more competitive, post-pandemic environment, installers are recognising that there's more to winning hearts and wallets than simply getting a quote out of the door. Installers want software that will wow customers and help them stand out from the crowd – software that will help them deliver a great 'buying experience.'"
Focussing on how people buy, not just what they buy, makes business sense, studies suggest. Gartner, a global business consultancy, reported that companies delivering a great buying experience grow twice as fast as those that deliver average experiences (see Gartner's 2019 report, here.)
Commenting on the trend, Chris Brunsdon, Tommy Trinder's founder and CEO, said: "We launched Framepoint to help installers sell with a 'wow', and it seems that wow quality has never been more important. There's always plenty of ooohhs and ahhhhs from homeowners when you free sketch projects on Framepoint. Seeing new windows and doors come to life in full photo-realistic glory is a moment of great excitement.
"Customers love being able to try before they buy too – trying out different handles, colours and bar options and instantly seeing the results up close and in situ. All this adds up to a slick, memorable and fun buying experience. In a flattening market, installers are telling us it's becoming key to winning orders and staying ahead."
Installers interested in finding out more about how Framepoint can help 'sell with wow' can book a free demo at tommytrinder.com. Timber window businesses can discover why Framepoint is marketed as 'the ultimate timber sales tool', here.