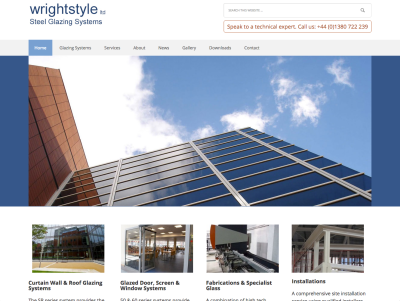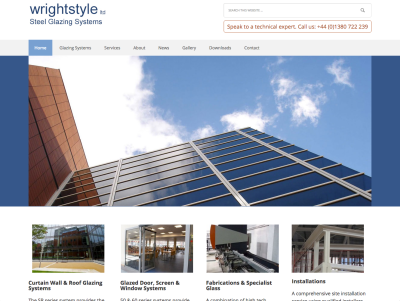 Wrightstyle, the advanced steel and aluminium glazing system supplier, has launched a new website to provide customers with an enhanced level of product and system information.
The website, designed by Marlborough based Callia Web, has also been designed for ease of access from mobile devices, and provides practical information and full technical data on the company's specialist systems.
Wrightstyle, based in Wiltshire, designs, fabricates and supplies internal and external glazing systems to mitigate against fire, ballistic and bomb attack, and for noise suppression – everything from curtain walling to internal doors and screens.
The company supplies systems for all commercial applications – including transport, education, retail and the public sector – and for both new-build and refurbished residential buildings.
The company exports its advanced systems worldwide, with recent project completions in Hong Kong and Beirut, and from Qatar to Australia. Its systems are certified to EU, US and Asian standards.
"The new website has easy navigation and improved functionality, so that potential customers can immediately find what they're looking for," said Jane Embury, Wrightstyle's marketing director.
"As a specialist glazing systems supplier, we design and supply to a worldwide market, and it's vitally important for us to communicate effectively with architects and specifiers across countries and continents," she added.