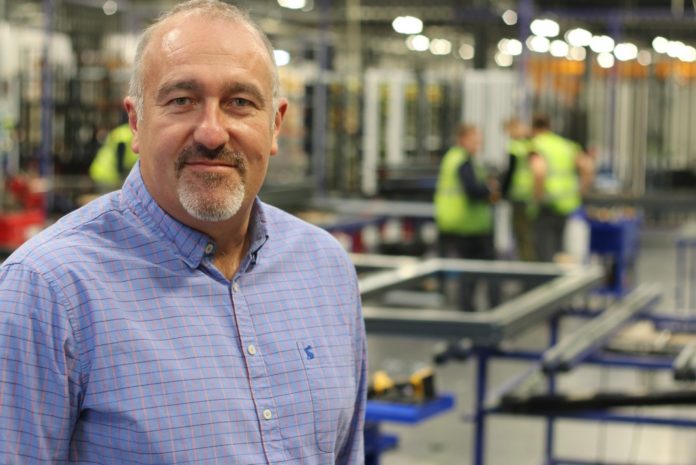 We've seen a lot of discussion about Part F. It appears to contradict Part L and reinforce the perception that government and those writing building regulations are completely disjointed and disconnected from reality.
It's reality that I want to pick up on for a moment because this is how it's going go: 'Reputable Business A' sits down with the homeowner and says: "You now need trickle vents on your windows." The homeowner says: "But I don't like them and I don't want them." The salesperson for Reputable Business A says: "We understand but we need to make sure that what we fit is compliant with building regulations, so we've got to fit them."
'Disreputable Business B' follows in behind. They have the same conversation but they tell the homeowner: "Don't worry about it. You don't need them – and I tell you what, because you don't need them, we're £100 cheaper." You don't need me to spell out what the homeowner is going to do.
We know that not everyone in our industry plays by the same rules. We have customers who are genuinely concerned that they will lose business. Everyone knows those companies just down the road who don't care about building regulations, the ones that will say that Part F doesn't apply, or get the homeowner to sign a waiver – something we know isn't worth the paper that it's written on. It's going to happen. You know it; I know it.
And this is my issue. It's not the contradiction between Part L and Part F. Ventilation is important. Until someone invents a cost-effective form of mechanical ventilation, I guess trickle vents are here to stay.
What frustrates me is the issue of enforcement. Because how can Part F be enforced? We've been asked if we will do unrouted, 'stick-on' trickle vents. Presumably because the intention is that they can be removed after inspection? People will bend the rules.
How will competent persons schemes like Fensa and Certass really know? Even if they fail an installation, it's then down to the building control inspectorate to pursue that company. Even if the government is successful in recruiting a further 1,000 inspectors, that line remains pretty thin.
No – the reality is that if you are a decent business that plays by the rules, you will lose business in the next 12 months to companies that don't. So, what can you do?
You can, and you should, report those companies that don't install to the regulations. We're grown ups. It's business. It's not about about telling tales, it's about driving up standards throughout our industry, something we should be doing. And we can educate the homeowner. We can communicate the benefits and emphasise the importance of effective ventilation – even if it is a little bit ugly and increases your costs!
Things aren't going to change. Part F is here. The only thing we can get now is a commitment from our competent persons schemes – Certass, Fensa and others – to call out those companies within their memberships that don't think the rules apply to them.
Cowboy traders that sit outside those schemes are going to be more difficult to deal with. We can do little but put our faith in those new building control inspectors, and the hope that consumers are more switched on and know that buying from companies outside those schemes comes with risks not worth taking.
Mike Parczuk
Managing director, Sternfenster