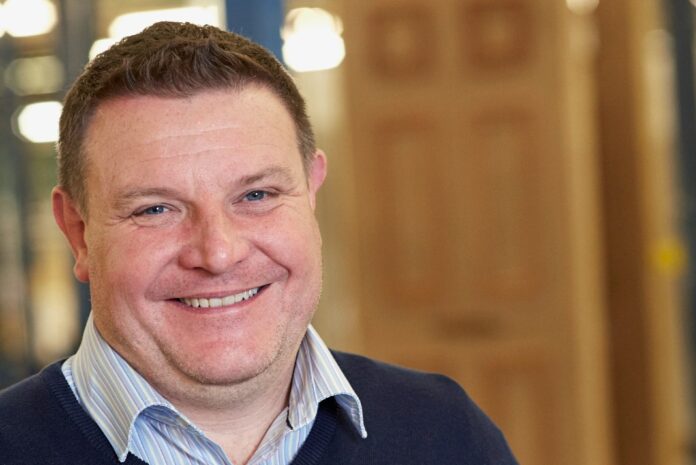 What can we expect from the Future Homes Standard? When the latest draft document lands, trade associations including the ACDM, which I chair, will have the opportunity to respond. I encourage industry colleagues to participate in any meetings that are convened, to ensure a robust exchange of views.
And there will definitely be an exchange of views. The PVC-U systems houses will have a different opinion to business leaders within the aluminium and timber sectors, and those in glazing and hardware, but I urge all parties to rally together on this.
It is critical that the industry works with the supply chain, to help them meet whatever recommendations come forward. We must reduce energy consumption, for both our planet and our pockets given the rising cost of energy, but we must transition to this in a way that will avoid prohibitive pressure for the supply chain. Get this wrong and we are in danger of the whole process backfiring if builders and contractors can't source materials and components in a timely fashion.
As far as windows are concerned, the current requirement (in England) for new build homes is a U-value of 1.2W/m²K. However, the expectation is that the Future Homes Standard will require a significantly lower U-value, possibly 0.8W/m²K, since the proposed requirement from 2025 for all new build homes is to produce between 75 and 80% less carbon emissions. This leaves very little time for systems manufacturers to ensure they have cost-effective solutions available on the market.
Of course, some are already well ahead in this respect. Already some new-build developers are specifying lower U-values for windows than the current requirement, partly in preparation for the changing regulations and partly to reduce the need for more costly energy-efficient solutions.
The situation is slightly different for doors. Here, our concern is that the proposed changes could mean significant additional testing of door products, to ensure they meet the new requirements, particularly for timber and aluminium doors. Changes to external doors only have a marginal effect on a house, begging the question: Do the targets need to be as high for doors as they are for windows? Is there significant gain to be made by tweaking and retesting door specifications when they represent a relatively minor part of the energy loss?
And then, of course, there's the timing issue. The Future Homes Standard is scheduled to be published and applicable by June 2025, further to the consultation concluding in the spring of 2024. In the meantime, we'll have a general election and the possibility of a change of government, the combination of which might well slow the process down. Balance this with the current economic climate when people are struggling to afford or be approved for new mortgages, and a housebuilding industry that is tasked with and failing to build 300,000 new homes per year, and it's easy to see how the strain will start to show on already stretched manufacturers.
Gareth Jones
Managing director, Solar Fabrications Holdings