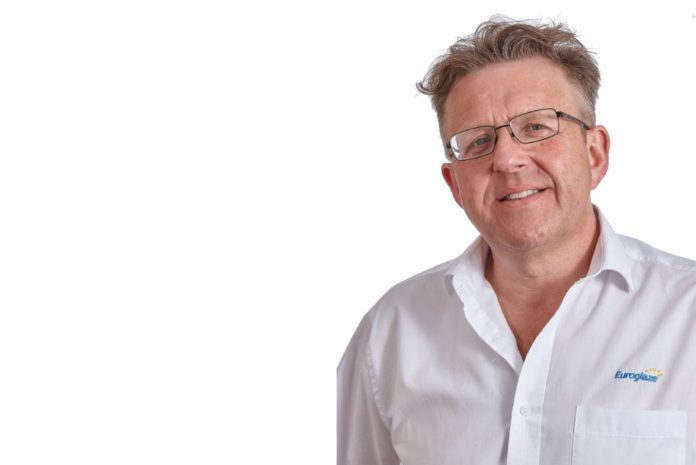 Post-pandemic, I've noticed a shift in the way that many fabricators frame their revised lead times, with the inference that trade customers are now more comfortable than they used to be with deliveries in 10 days rather than five. That's certainly true to a degree, as installers continue to work their way through busy order books.
But, despite what some big players in the market would have us believe, lead times really do still matter. Certainly, there's very much a place for the kind of 3.5-day lead time that Euroglaze has restored for standard white frames in Rehau PVC-U.
Ordering from us before 3pm on Monday for delivery on Thursday means you can squeeze in extra jobs at short notice and eliminate the costly downtime which so often happens at the end of the week on three- or four-day installs. We supply stockists and trade installers right across the UK, and the feedback they give us is that our reliable 3.5-day turnaround gives them the flexibility they need to maximise output on all five, or even six days of the week, boosting their productivity and profitability.
With signs of a slowdown coming in the market, competition will obviously start to increase. I think it's inevitable that we will see much less tolerance in the trade and among homeowners for extended lead times and anything less than top-notch customer service.
The whole market has been operating in a bubble for almost two years. There could be a rude awakening coming for companies who have taken their eye off the ball when it comes to efficiency or become a little too complacent in responding to customer demands.
The lean manufacturing environment here at Euroglaze means that frames pass through our shop floor in hours rather than days, and are right-first-time without wasteful reworks. As well as 3.5 days on white, that means we can also offer 7-day lead times on all our standard colours. It makes us a reliable and cost-effective partner and when things get tough. That will be more important than ever.
Martin Nettleton
Managing director, Euroglaze