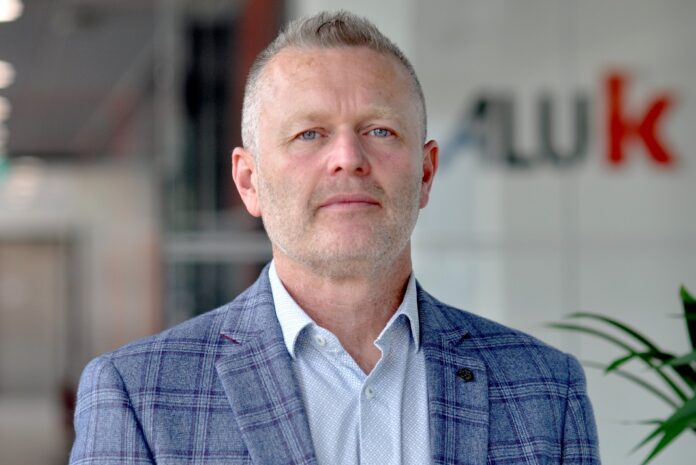 This could be a tough year ahead for the whole of the window and door market. The cost of living crisis means lots of consumers are already cutting back on their discretionary spending and there's no sign yet of inflation peaking.
It's true that the aluminium market is likely to be better protected than PVC-U, given that buyers generally tend to be more affluent and aspirational. But I think we will see things get even more competitive – and not necessarily just on price.
It's by no means all doom and gloom though. There are still plenty of opportunities out there for companies with the right product offering and with a proposition which represents consistent quality and value.
Today's tech savvy consumers research virtually everything online before they make any kind of purchase. They want certainty that they are spending their money wisely – whether the driver for their investment is better energy efficiency, more natural light, improved security or aesthetics.
Having an effective website and digital marketing campaign, which increases understanding of your business and builds trust in your brand and the quality of your products and service, is absolutely key to generating enquiries. When it comes to winning that business though, there was already a shift taking place away from old pricing models based around discounting of inflated list prices towards non-negotiable pricing with discounts based almost exclusively around order size and economies of scale – and that is accelerating.
Love them or hate them, we could probably all learn a lot from the likes of McDonalds and Ikea – businesses that have absolutely mastered the art of consistency, with the added attraction of transparent pricing and reliable customer service. When you go into one of their outlets, you know exactly what you will be getting and (if you can resist Ikea's tealights) how much you will be spending.
In the second-hand car market too, big names such as Cinch and Cazoo have pioneered a transparent pricing model. We have all very quickly come to expect that – whatever we are buying.
For years, I think there's been far too much smoke and mirrors in our industry around pricing – from the systems company all the way to the installer and the homeowner. That just won't be sustainable in the current market.
Buyers at every point in the supply chain simply want suppliers to offer their best price based on consistent quality and optimum service efficiency. There's certainly a competitive advantage available right now to companies who are quick to recognise that.
Wayne Heath,
Sales director, AluK