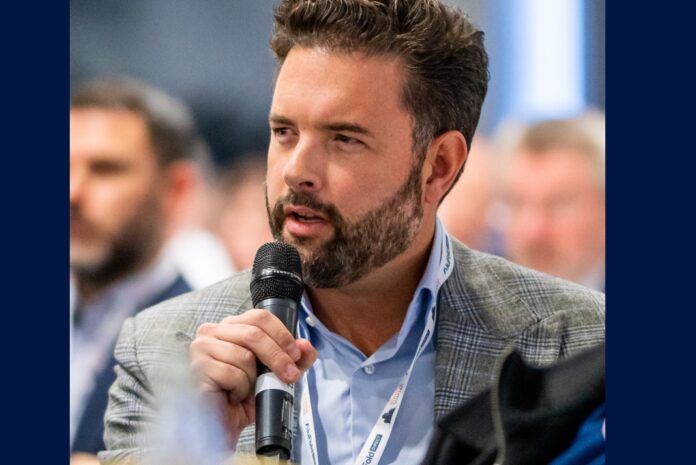 'Omicron'. It's the latest addition to our vocabulary.
We came out of the high of G Awards at the end of November, into a return of face masks and growing concern as to how the new Covid-19 variant, will impact on the UK. For the window industry, it has the potential to be a double-edged sword.
It makes disruption of some form more likely in the new year. Staff having to isolate because they've picked up a positive lateral flow is something we've now lived with for two years. I suspect we're going to have to deal with it for a little while longer.
But it also makes it more likely that people are going to continue to work from home, and that demand in home improvement will remain high. If it becomes more difficult to travel and to use services, it makes it more likely that we're going to spend our money on 'stuff', including home improvements.
Retail leads have slowed a little at the end of 2021. We need to remember that that's from a record high, and the inflation of the market from the stamp duty holiday.
Mortgage approvals crashed in October to their lowest level in 16 months. But that follows the frenzy that we saw over the summer.
Inflation and a threatened increase in interest rates may also have cooled the market slightly (this, for me, is something to watch carefully at the start of 2022.)
But we know that if people aren't moving, they're improving. I don't believe for a moment that we have seen an end to retail demand. While January and February may be slower than it has been, I remain confident that we will see demand pick up by the spring.
I believe the bigger challenge will be how we manage that demand, resilience in the supply chain and how we manage price increases. Upstream from us, it's a seller's market. PVC-U resin supply remains particularly challenging. Throw in energy surcharges and we need to be prepared for more price increases in the year ahead.
As we have done in the last year, we'll continue to drive efficiencies in our business and absorb as many of those hits as we can. We would, however, encourage customers to take the opportunity to increase their own selling prices now, to ensure that they're on the front foot and protect margins.
This is the balancing act that we're going to have to get used to managing. Demand will continue, but labour shortages and energy surcharges mean that our costs will increase as will those of our customers. That won't be a problem if we plan for them.
Ryan Johnson
Managing director, Emplas