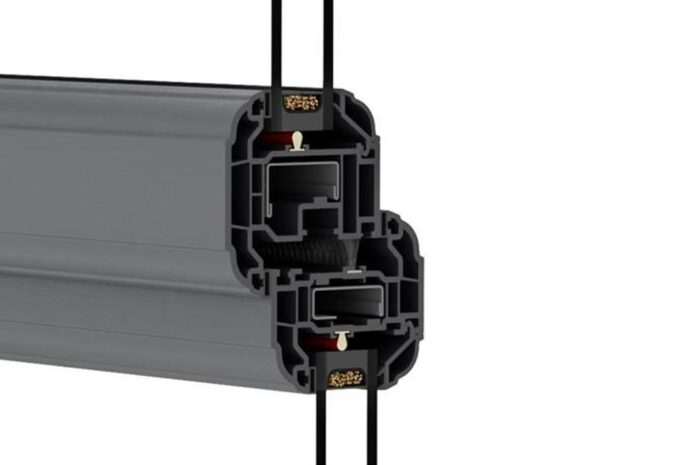 When you buy reinforcing from your systems company, you're essentially buying the reassurance that it complies with a myriad of regulations. In other words, we've done the testing, so you don't have to.
The use of independently sourced reinforcing means all test results and data supplied by the systems company will be invalidated. As a result, reassessment and retesting may be necessary to comply with the relevant standards. This is a process that could cost tens of thousands of pounds for each system and each variant so isn't a cost-effective solution.
Reinforcing plays such a major part in the performance of a window. A component which may, on the face of it, appear to have similar geometry and surface coating, could be vastly inferior. The difference in a few millimetres here and there could make a large difference to the I value (stiffness).
Key features such as 'dutch folds', which are often used to locally stiffen up key areas, are neglected in cheaper sections, to reduce material and cut cost. It's not only the geometry but also the coatings that are important: BS7412 states that galvanised coatings must be to Z725 specification. Thinner coatings, applied to cheaper reinforcing, may be up to three times thinner. Such coatings are intended only for internal use, and should not be exposed to the elements, which will be a problem if the steel is kept outside.
Then there's ongoing product development. Systems suppliers retain the right to alter or amend product specifications without prior notice. Non-approved third party suppliers will not be aware/informed of ongoing research and development, which may affect the fitting of reinforcement.
Simply swapping one type of reinforcing for another, cheaper option can seem like a good idea. But when an Epwin Window Systems product uses reinforcing from another supplier, it isn't an Epwin Window Systems product any longer, so it isn't covered by our testing accreditations or warranties. You'll need to get confirmation from us, and your certification body, about what additional testing may be required.
The bottom line is, it could be a false economy. You may find the money you save with cheaper reinforcing is far outweighed by the additional admin and testing costs – or the reputational risk of supplying products that don't comply with the regulations. We would urge any fabricator to think carefully before sourcing reinforcement for other suppliers.
Phil Parry
Business development director, Epwin Windows