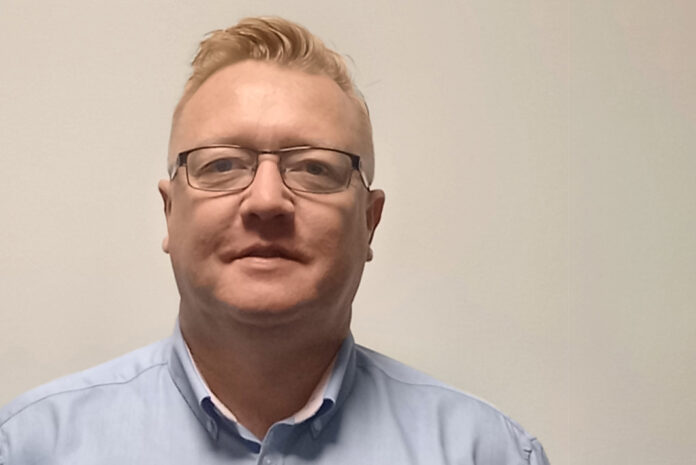 It's no secret that the industry-wide skills shortage is probably most acute in the machinery sector. Competition for skilled service engineers is fiercer than ever – and not just between different machinery suppliers.
The problem has been exacerbated by the boom in automated warehousing, which we've seen particularly since the start of the pandemic. The likes of Amazon and Ocado have created thousands of extra, well-paid engineering jobs, emptying the talent pool even further.
However, while it's not a quick fix, there is hope in the form of tailored apprenticeships for young engineers. We know that what both machinery suppliers and fabricators need are more experienced, time-served engineers who have learnt their trade in this industry. So, at Emmegi (UK), we're putting our money where our mouth is.
We've got two young trainees learning their trade with us, under the government's much-lauded apprenticeship scheme. And we're giving them the kind of training and work experience which will hopefully make them both want to stay with us and, just as importantly, in this industry, long term.
At 22 and 23 years old, Dan and Will are both getting a mix of practical and college-based training, which will see them acquire first an NVQ in Mechanical and Electrical Engineering, and then, in time, an Higher National Diploma, and potentially a degree. We're nurturing them carefully – giving our experienced engineers time and space to train them on jobs where we know they are likely to learn and practice their skills, and allowing them to work on the second-hand machines in our workshop without any time pressures.
Both our apprentices will complete their four-year college courses in 2022. We anticipate that they will be ready to service machines on their own during the course of this year. In 2023, the plan is that they will move onto installation and repair jobs unsupervised, but with the full support of the whole team here.
They are obviously learning much more than mechanical and electrical engineering with us. The key to a successful apprenticeship, as I see it, is that youngsters are immersed in a positive work culture and also learn the softer life skills such as time management and customer communication.
As a global business, Emmegi undoubtedly has some inherent advantages when it comes to recruiting and retaining engineers. There are lots of opportunities here for travel and progression, and the chance to work with the very latest software to learn tech skills as well.
We haven't chosen the apprenticeship route as an alternative to hiring experienced engineers either; all of those benefits apply equally, no matter what stage in your career you join us. Like every business that makes a real investment in training though, we're aware of the fact that our engineers could potentially move to a different supplier at some point. However, we take the view that every supplier should be doing their bit to address the skills shortage, and that increasing the talent pool is not just good for us but good for the wider industry as well.
Wayne Hunter
Operations manager, Emmegi