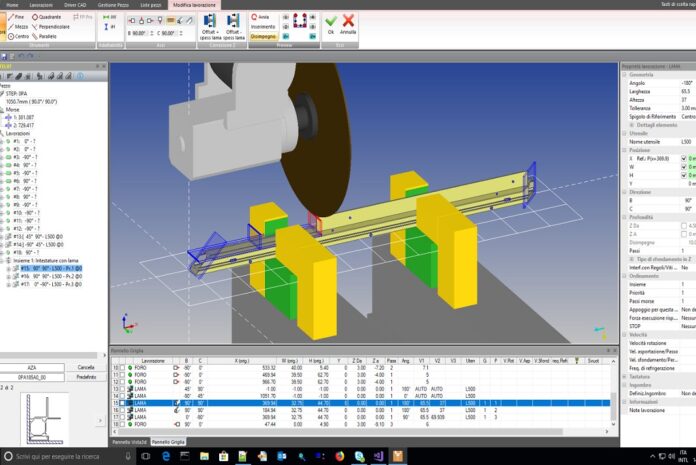 Emmegi's CAMPlus Driver CAD software, available as an add on for users of Emmegi CNC machining centres, has received an endorsement from Alitex.
Production development manager Dave Miles says that the compatibility of the Emmegisoft CAM Driver and CAMPlus Driver CAD software with Solidworks 3D CAD enables the company to programme even the most complex components with ease and save many hours in programming time.
Alitex has six Emmegi machines at its factory in Petersfield, Hampshire, including a Twin Electra Sun saw, two Satellite XTs and two Comet R4i five axis models, and the oldest machine – a single blade 400 SCA upcut saw.
Alitex has its own in-house programming resource. In the early 2000s, the team programmed everything by hand from 2D drawings created within Solidworks and AutoCAD and machine operators programmed some bars and components themselves directly on the CNC machines using building blocks of programmes from the same drawings. This was very time consuming, with some parts taking as long as eight hours to programme, with additional checking required after programming before machining.
When Emmegi launched its CAMPlus Driver CAD software which allows users to programme the machines directly in 3D, it massively speeded up the process to around 10 minutes. But it was the 2015 addition of the CAM Driver, with 3D part conversion from Solidworks, which transformed the operation so that it is now almost fully automated and takes less than a minute with excellent accuracy.