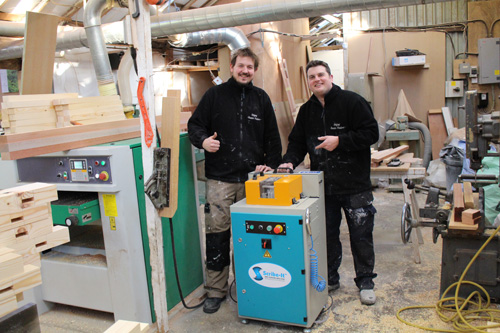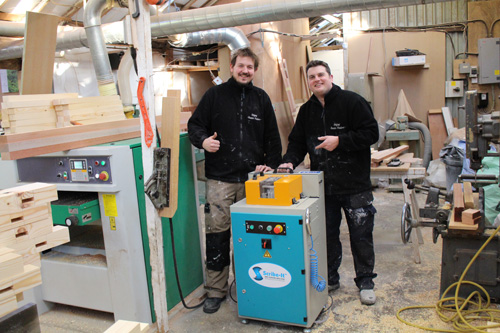 When Original Wooden Windows (OWW) set out to make its frame production quicker and more efficient with new machinery, director Gus Brazier said the name of Mighton Products needed no introduction.
Mighton did not expect OWW to make the choice on reputation alone, but was able to give Gus and the team hands-on experience of its Scribe-It end-scribing machine without leaving the factory, thanks to the Mighton Mobile Demonstration Vehicle.
"The rep gave us a full demo of the end-scribing machine so we were able to see for ourselves exactly what it can do," he said.
"Installation was simple and didn't cause any interruptions. Just from using the machine in the first couple of weeks the benefits have been clear to see. It has not only sped up production significantly but also gives exactly the same profile with every cut."
Scribe-It is said to increase throughput by scribing the ends of timber profiles quickly, efficiently and consistently. It can complete a full cutting cycle in just 15 seconds and is compatible with any profile up to 45mm wide and 35mm deep. Using two cutters, Scribe-It allows for the shaping of the bead to be carried out in two halves, therefore safeguarding against issues such as the beads splitting or spelching at the ends.