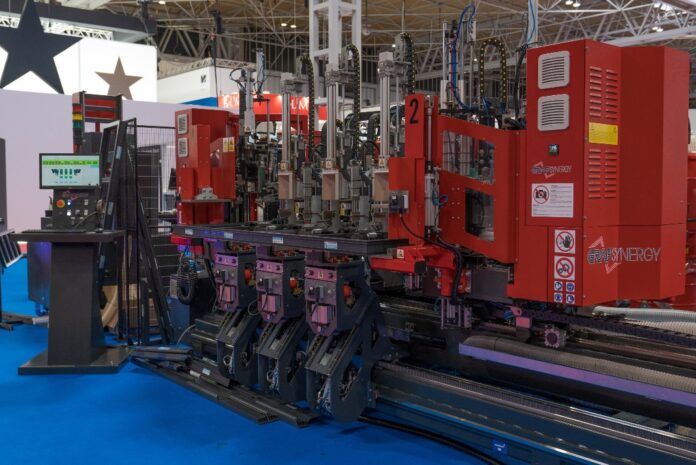 The team at Dekko Window Systems has received a new Graf Synergy machine from Haffner, which has been installed at Dekko's premises. The machine will assist the trade supplier in bringing its fully seamless window to the market. Dekko's new fully seamless window comes complete with transoms and mullions as well as cruciforms and reverse butt welding, features that can only be achieved with the Graf Synergy machine, they say.
"Following a multi-million-pound exclusivity agreement with Haffner, we've been able to secure the installation of this specialist machinery in our manufacturing facility," said Kurt Greatrex, Dekko's sales director. "This will allow us to begin production of the world's first fully seamless window – a product that will make a huge impact for our customers."
"Following the success of our Infinity range of PVC-U windows, we're excited to have improved our offering to manufacture a window with a fully seamless weld. It's a world first from Dekko, and we would not have been able to make it happen without the Graf Synergy machine. At Dekko, we're constantly looking for ways to improve our product offering and help our valued customers get ahead of the competition in what has become an extremely competitive market.
"By offering a world-first product, we're giving our customers something truly unique – the seamless window not only boasts a fully seamless sash, but the latest in smart home tech – and we're very much looking forward to helping our installer customers get ahead with this revolutionary product. Haffner has a reputation in the industry for providing state-of-the-art, reliable machinery. It is through their unique Graf Synergy machine that we've been able to launch our seamless window. I very much look forward to a continued and successful relationship together."