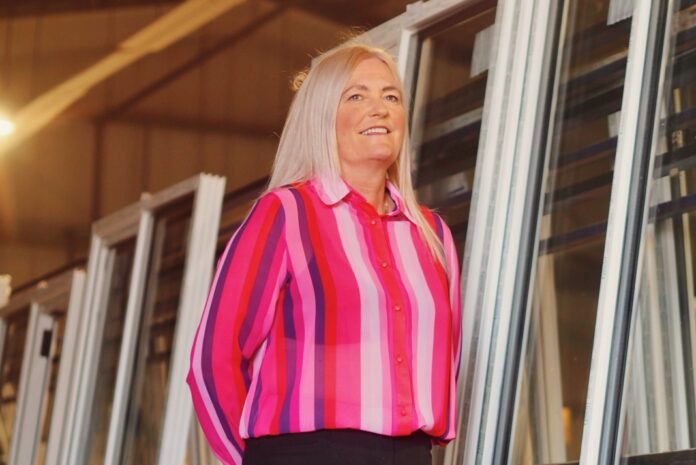 New Design Windows has signed a three-year supply agreement extension with Epwin Window Systems. New Design Windows is a new- build fabricator based in Barnsley.
"We are delighted to have signed this supply agreement extension," said Lynne Darwin, managing director of New Design Windows. "The product integrity is exceptional, and we value the quality of the communication and the close relationship we have built with the Epwin Window Systems team since we began working with them in 2019."
Katrina Earl, sales director at Epwin Window Systems, added: "New Design Windows is an ambitious business that is committed to product and service excellence at every level. We are delighted they have signed this supply extension. We're looking forward to continuing to work with the team and further supporting the business."
New Design Windows manufactures the Optima PVC-U system from Epwin Window Systems. Lynne said: "We chose Optima because it is one of the most considered systems on the market. The aesthetics of the products, the brand integrity and the extensive guarantees combine to offer a winning solution that continues to help us secure some substantial new-build contracts.
"We manufacture, supply and install to new build housing, servicing around 100 sites. Thermal efficiency has become front and centre for our customers. Optima's U-value of 1.2 W/m²K means it ticks all the boxes when it comes to product compliance. Our clients also appreciate the robustness of Optima, which is very important on busy building sites."
New Design Windows was founded in 2019 but the management team has more than 25 years' experience in the industry, according to Lynne. The company has grown from a team of five to a team of 40, while turnover has risen from £260,000 to £6m. Lynne added: "Our year-on-year growth has been impressive, but this is down to the laser-focussed commitment of the New Design team and the continued support from Epwin Window Systems."